Posted in: Comics, Recent Updates | Tagged: 100th Anniversary Special #1 Spider-Man, All New Invaders, avengers, avengers undercover, Comics, daredevil, dc comics, deadpool, Deadpool: Dracula's Gauntlet, entertainment, fantastic four, grayson, Green Lantern Corps, image comics, Marvel Comics, New Suicide Squad, original sin, QotW, spider-man 2099, spread, united states of murder inc, wolverine
---
Talking Comics – Discussing This Week's Upcoming Titles From Grayson To Spread And United States Of Murder Inc.
By Randy Young and Chris Hunter
Bleeding Cool welcomes the return of Talking Comics, from Excalibur Comics, Cards, and Games in Shreveport, Louisiana, to discuss this week's upcoming books, speculating about where they are headed, and discuss their favorite storylines.
Hosts Randy Young and Chris Hunter say:
Chris flies solo this week as he talks about comics for July 9th, 2014!
This week is a HUGE week for Original Sin and Original Sin tie-ins! First, we get the revelation of the Tenth Realm and then we get even more revelations in Avengers, Deadpool, and Fantastic Four. Don't miss out on the huge ramifications of Original Sin!
Some great new series start this week and we're looking forward to Spider-Man 2099 #1, Spread #1, and Grayson #1.
Be sure to join Chris in the discussion below about his favorites that are coming out this week, as well!
Don't forget to answer the Question of the Week in the comments below!
Time stamps for this episode:
02:41 Green Lantern Corps #33
03:24 100th Anniversary Special #1 Spider-Man
04:18 Original Sin #5.1
05:19 All New Invaders #7
05:31 Avengers #32
05:50 Deadpool #31
06:02 Fantastic Four #7
06:33 Wolverine #10
07:25 QotW
08:31 Spider-Man 2099 #1
10:06 Grayson #1
10:46 New Suicide Squad #1
11:42 Spread #1
13:19 Deadpool: Draculas Gauntlet #1
15:53 Avengers Undercover #7
16:35 Daredevil #5
17:10 United States Of Murder Inc. #3
Contact Links:
Site – http://www.excaliburccg.com/
Digital Store – http://www.excaliburccg.com/digital-s…
Facebook – https://www.facebook.com/pages/Excali…
Twitter – https://twitter.com/ExcaliburCCG
MP3 of this video – http://www.excaliburccg.com/videomp3-…
---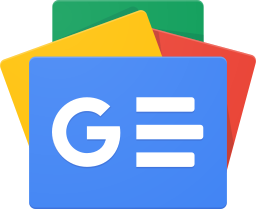 Stay up-to-date and support the site by following Bleeding Cool on Google News today!