The Slobber-Knocking Wrestling Corner Issue 3: SummerSlam Thoughts, Does WWE Need An Offseason? TNA News, And Your Questions!
By Jeremy Konrad
Welcome back, one and all, to the only wrestling column you need to read—here on Bleeding Cool. Lots of things have happened since the last time we spoke, a couple good things, mostly bad (looking at you Brie Bella), so let's dive right in. SummerSlam was fantastic. From top to bottom, I enjoyed the whole event, I thought the majority of the matches were strong, with a match of the year contender thrown in. Dolph Ziggler got put over, which is much deserved. Bray Wyatt FINALLY won a PPV singles match, Paige and AJ Lee kept their momentum going. But the two highlights for me were definitely the Seth Rollins/Dean Ambrose Lumberjack match and Brock Lesnar destroying John Cena in…whatever that was. It was not a match, that's for sure. It was a thorough beat-down. But it did what it needed to do in my book, it put Lesnar over as a MONSTER heel. Seth and Dean tore the house down with their match as well. For all of those people that were complaining about it being a Lumberjack match, HA! This was just further proof that these guys should be pushed to the moon, they have all the talent in the world and could have a Shawn/Bret type rivalry for years.
And then they took that momentum from SummerSlam and squandered most of it. This past Monday was probably the worst Raw of the year. What the hell was that Legends panel supposed to be? That had no business being on the show, let alone the opening segment. The only thing I took away from it was that Shawn Michaels and Hulk Hogan still have quite a bit of heat between the two of them.
Jack Swagger and Rusev had a fantastic match, followed by a rematch on Monday that saw another no-finish and Swagger seemingly moving on to…Bo Dallas?! I thought the Swagger/Rusev stuff has been surprisingly good, I am hoping that the Bo stuff is just a slight diversion. And I like Bo, I am a Bo-Liever, but they just do not know what to do with him right now. I actually liked when he took his first loss and went crazy for a few weeks, they should go back to that.
Heel Goldust is back! This makes me very happy, I have always enjoyed his character more when he is at his most villainest. The problem for me is this: I really do not like Cody Rhodes as Stardust. They really screwed up by not turning Goldy on his brother earlier in the year and giving us a couple awesome Goldust/Cody matches. Instead they did the whole "Cody is not worthy to be his partner" angle. It was confusing and did not make any real logical sense. Now Cody is Stardust, and I find myself zoning out whenever he is onscreen. They could have had some great matches, and heel Goldust could be feuding with Ziggler or Sheamus for a mid-card title.
Bye bye Rob Van Dam, see you in another 90 days.
Oh my, the Bella Twins segment. I loved the match at SummerSlam, Stephanie McMahon looked amazing and exceptional in the ring. Which made it all the more obvious how terrible Brie Bella is at pretty much everything. She seems like a nice person (unless you buy all the things Nikki has been saying), but man, they need to keep that girl away from a mic. And teach her how to fake cry. And how to be a wrestler. Because this is not going away folks. And I will tell you what: I am not hating Nikki Bella as much as some people are. Yes, the "I wish you had died in the womb!" line was maybe a bit much (and hilarious), but her mic skills are improving to the point where it is not nails on a chalkboard, and she showed some improvements in the ring not too long ago. I kinda want to see her squash Brie and feud with whoever comes out the other side of the AJ/Paige angle. Finally, John Cena became John Cena again. One whole week was the length of time it took him to recover from the epic beatdown from Brock. And what did they do? They had him go over HARD against Bray Wyatt. Again. Why did it have to be Bray? Why not Kane or Randy Orton? That would have even made more sense; they are Authority guys. I get that it set up the whole Big Show/Mark Henry vs Harper/Rowan angle, but they could have done that earlier in the show with a singles match. They FINALLY gave Bray a win at a big PPV for the first time in ages, only to have SuperCena make him look like a jobber. That really ticked me off. Cena should be off TV until the go home show for Night of Champions. Sell that beating; show that his confidence is at an all-time low. He is not supposed to look strong right now. These things are why people get so down on Cena in the first place. With a terrible Raw, and reports this week that Cena and others may be dealing with some lingering injuries, not to mention the Daniel Bryan situation, it got me thinking about an offseason for the WWE. Stay with me here and picture this: SummerSlam ends with Brock standing tall with Paul Heyman, holding both belts up high. You spent the night crowning new champions, ending a couple rivalries, and getting some heat on guys who needed it. And then at the end of the broadcast, Michael Cole says "We will see you in a month at Night of Champions!" and the screen goes black. I think that would be amazing! Fantasy booking alert! Here is what I would do: after SummerSlam, offseason would begin. Talent would have off Monday-Thursday every week, with house shows on the weekends and one PPV per month. NXT would still air every week, acting like the college football to the big shows NFL.
On the network, they could air house show reports, maybe even some highlights and those stupid roundtable discussions they love so much. On Saturday nights before a PPV, they could air a 2 hour show hyping the next night's card. And the first week of January, they come back to the full-time schedule they have now. Why is that so crazy? Think about how much longer these guys careers could be! Or how much you would be anticipating every televised event! House shows would sell more tickets, creative could get its feet under itself, match quality would go up, since guys would be more rested and hungrier to get out there and do their thing. It almost makes too much sense, to me anyway. I don't know, maybe I'm crazy. If this was a thing I know one thing: CM Punk would probably still be there.
TNA last week found out that Bully Ray was leaving the company. As they wait for a new TV deal, it looks like they may be letting some veterans walk, starting with Bully Ray. Velocity (yes, it is a real network) has reportedly made an offer, but it would be less than ¼ of what they get from Spike. Ouch. To be honest with you guys: I do not watch TNA on a very regular basis, unless reading the recaps I read about something I find interesting, and then I seek it out. I watch live very rarely, and even when I do my mind drifts whenever Bobby Lashley is on my screen. That is not to say that there are not things to enjoy. I love the X Division, Samoa Joe is a fav, along with Low Ki. And the tag team stuff going on right now with The Wolves, Team 3D, and The Hardys is entertaining to watch. I am hoping they can gain some positive momentum that carries to Bound for Glory in October, but I am not holding my breath. NXT Takeover is in two weeks, and I am pumped for it. The main event is a Fatal Four Way between Adrian Neville, Tyson Kidd, Tyler Breeze, and Sami Zayn. Those guys are going out on one hell of a show. I also hope whoever faces The Ascension beats them, as I have never felt that they were anything more than a bad cross of the APA and Legion of Doom. Most of all, I expect Kenta, Prince Devitt, and Kevin Steen to make their debuts at some point during the show. That will be awesome to see. WATCH NXT!!!!
Now, for some Q&A!
Gavin writes:
Roman Reigns is not ready for the main event. I am sorry, he just isn't. He is the new Cena with his telegraphing moves and no-selling damage. I think it would be a mistake to push him to the moon over guys like Ambrose, Rollins, etc. What do you think?
What do I think? I think I agree with you 100%. Reigns is starting to get a little stale for me, his SuperReigns act has come on way too soon. I think putting him with Rollins for a bit makes perfect sense, but only if he does NOT go over. Although, since Rollins has the briefcase and they love to have those guys lose (hello Dolph and Damien!) on a regular basis, Reigns will probably handily beat Kane and Rollins into oblivion, at least until Ambrose is back from filming his movie.
Alex writes:
Why is Paige becoming so sexed up? I was really enjoying her character before she started fighting AJ, and now all does is pose with her ass hanging out and doing all these suggestive moves. Guess a strong woman is too much to ask for huh?
I like heel Paige! She is a very strong female wrestler, and while I agree that "sexing" her up is getting to be a bit much, it fits her character now. She just needs a teensy tiny little bit of help on the mic, and then I think she is all the way there. I love her new finisher. Brutal, brutal stuff. Going heel was the right move with her, and I would argue that she seems more confident now than she was when she debuted. Hopefully the rivalry with AJ goes a little longer until they can find someone else to feud with her. And I do not mean Natalya, because that's not something I want to watch, and I don't think I am alone on that one.
That is going to do it for this week! What say you people? Offseason or no? Am I crazy for even thinking it? What did you guys think of SummerSlam? Let me know in the comments!
Or, send me an email! Questions, random thoughts, anything really. You guys have been awesome with the emails so far, thank you for that! Keep them coming! Write me at: awesome44060@yahoo.com.
Also: thanks to those for following along with my SummerSlam live tweeting! That was fun as well, and I think I am going to do it again for NXT Takeover, so follow me @jeremyohio.
Do any of you fine guys and gals collect wrestling figures? I can't stop buying them. Next week I am going to look at a few recent releases I happened upon while out toy hunting this week. WOOOOOOO!!!!
Until then: Quote The Raven, Nevermore.
Jeremy Konrad is the Senior Star Wars correspondent for Bleeding Cool. But you are reading this because you like wrestling. Hopefully both. Talk both, and about anything really with him anytime on twitter @jeremyohio
---
---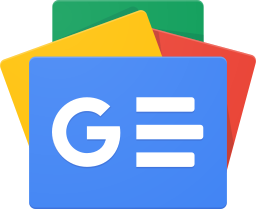 Stay up-to-date and support the site by following Bleeding Cool on Google News today!