Wednesday Comics Review: Morning Glories 8 and Generation Hope 5
Morning Glories' Joe Eisma's work has been compared to Jamie McKelvie. There certainly are similarities, the clean thin lines, the open space for colour, the expressionistic faces and the elegant panel design.
And today we get both Morning Glories #8 from Image and Generation Hope #5 from Marvel, the latter reteaming the holy Phonogram pairing of Kieron Gillen and Jamie McKelvie. I could hear the squees in the comic shop this morning.
If you thought the last couple of issues of Morning Glories were the Lostiest this comic could get, you haven't seen… well, this issue yet. It is incredibly Losty. We take Hunter and discover that, well, when stressed or when timeliness is an issue, he can no longer tell the time. Or rather, it's always 8:13. And he can't hear alarms either. Which gets him into quite a scrape and gives us a look at his past that, as with the others, all seems to have prepared or singled him out for this school. Mysterious strangers, brain scans, men with guns and a date at last. If he can make it on time. And because this is Morning Glories and not Lost, we get a really nasty twist at the end.
This book expertly plays school out in a Buffyish way, every school feels like a special place, a prison, with unpredictable others and a sense that things are important as life and death. In Morning Glories, that's all made very literal.
I liked Lost. Even the last series. And I thought that the secret of the island was explained cogently and clearly. And I'm in for Morning Glories until issue 100…
Although I do wonder if writer Nick Spencer knows of this classic radio excerpt from Spike Milligan's The Goons from the 1950s.
[youtube]http://www.youtube.com/watch?v=jovKdnhRC5Q[/youtube]
I've talked about the upcoming X-Men event Schism, and I expect to be talking more about it today, but Generation Hope looks to be slap bang in the middle of the thematics of it. We start with Charles Xavier and Magneto talking terms and meeting Hope, who has harsh words for them both, philosophically at least. And there seem to be similar problems with the state of Utopia, philosphically if nothing else, and Hope again finds herself an outsider again.
This comic also does a nice storytelling trick that I haven't seen before, narative captions placed on top of speech balloons to obliterate much of the content and replace it with what the character is thinking about instead of listening to the words. I've seen balloons interrupt the other, even outspeak the other, but not out think the other. And it looks great. The comic is exceptionally good at presenting Hope as an important, clever, notable person – but for all that a person. She is cleverer than we are, she's staying ahead of the game, but there are plenty of protagonists to deal with or evade. We get to see her thoughts, but she's always one step ahead. But she looks like she's heading to Wolverine's X-Men rather than Cyclops'. Especially considering her reaction to Cyclops' good lady…
Both these books are so pleasing to read, I get a real warm feeling from, anda belief that all is right with comics. I'd like to see a lot more of this kind of style, clean line artist combined with a colourist who has a voice of their own. Seriolusly people trying to break in, stop swiping Jim Lee, swipe these guys instead. You'll use a lot less ink and you'll make me smile a whole lot more.

Comics courtesy of Orbital Comics in London. A new gallery exhibition has opened instore, 'Kaleidoscope: A New Look at British Comics' – a selection of comics and drawings by new British artists, most of which haven't been published or exhibited publicly before from Hurk, Joe Kessler, Lando, Joe List, Will Morris and Bethan Mure.
---
---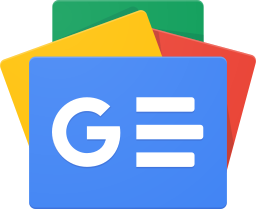 Stay up-to-date and support the site by following Bleeding Cool on Google News today!