What Do The Comic Industry's Christmas Cards Tell Us?
Here's a few of the many industry Christmas cards send by publishers, retailers and creators alike, that may need further exploration or interpretation.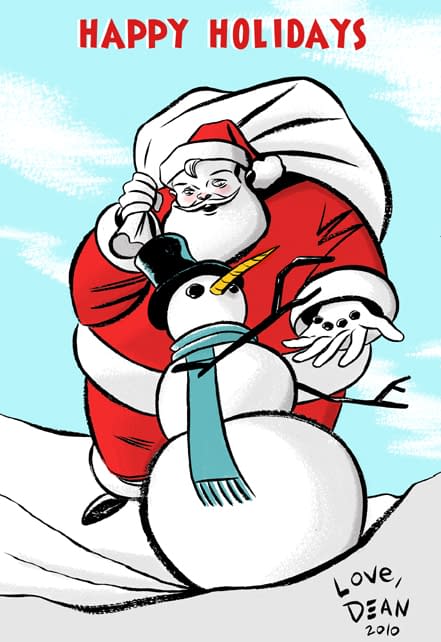 Don't turn your back on Santa, or he'll empty his sack. That'll wipe the smile off your face.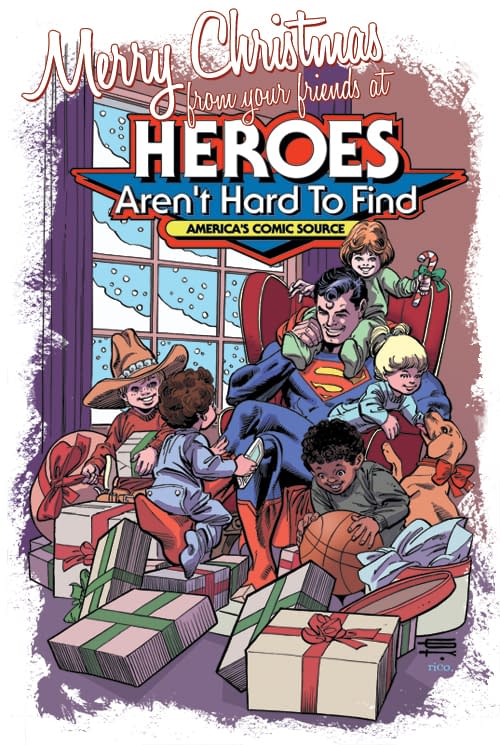 White kids get cowboy hats, black kids get basketballs.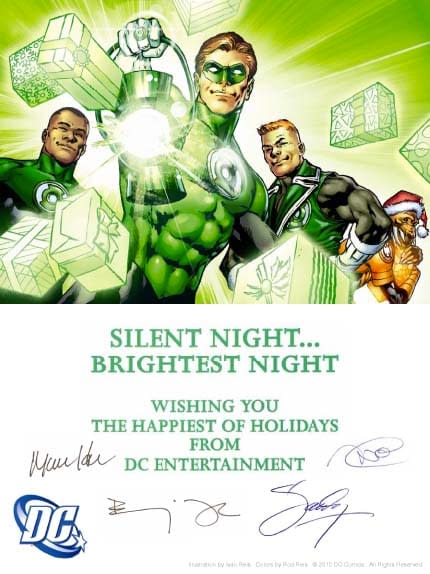 Green Lanterns are real cheapskates. Also, if they get distracted their presents to you will just disappear.


I think Darth Vader just shat in his stocking. So that's what he gets up to for other other 364 days. Don't teenagers in Riverdale buckle up when inside an airborn car? You know when that thing lands, someone's going to be impaled.
Let me guess. Santa runs a comics store that only ordered three copies of Skullkickers #1