REVIEW: Doctor Who The Thirteenth Doctor Season Two #1 — "The Tenth And Thirteenth Doctors Never Interact In The Pages
(Titan Comics, creative team: Jody Houser, Roberta Ingranata, Enrica Angiolini, Shari Chankhamma)
Before you get too worked up over the cover, the Tenth and Thirteenth Doctors never interact in the pages of this issue. Let's get that out of the way first, because it's not a spoiler, it's truth in advertising (marketing? something like that). This issue fills in the blanks for what happened during the widely beloved "Blink" episode where Martha Jones and the Tenth Doctor were trapped in 1969 London, as the Thirteenth Doctor and her "fam" pop up in the same era, trying to figure out why the TARDIS dragged them into old business. The "fam" marvels at the gender-fluid nature of Time Lords while Martha Jones suffers through the equivalent of working at the Gap (she was a medical student, but that would have been harder for her to dial back and pull off in 1969). There's a good bit of running and interplay, but there's not enough meat (or "meet") on this issue's bones to call it a complete story. The charm of each cast is clear and their characterizations are solid (especially Thirteen seeing something Ten never did), so at least long time fans will be able to slather themselves in ship-worthy details. RATING: HONORABLE MENTION.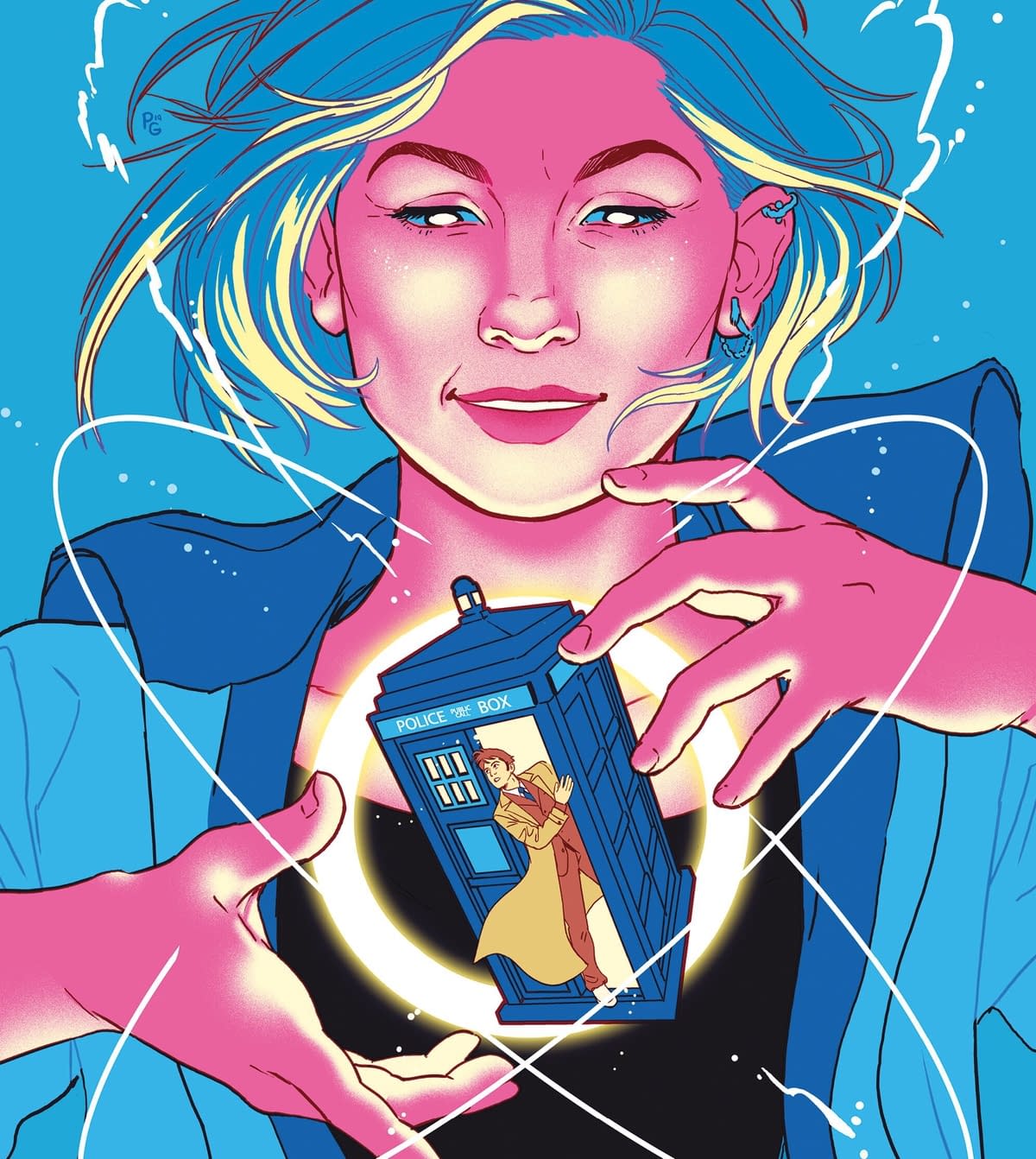 Doctor Who: The Thirteenth Doctor: Season Two #1 (New Series)
Writer: Jody Houser
Artist: Roberta Ingranata
Eisner-nominated writer Jody Houser and Witchblade artist Roberta Ingranata return for a brand new story in the 13th Doctor comic series. An epic adventure spinning off the new season starting in the new year, starring Jodie Whittaker as the Doctor. With her pals, Ryan, Yaz and Graham, the Doctor encounters a familiar foe, and it'll take a familiar face to stop them!