(Vault Comics, creative team: Magdalene Vissagio, Jason Smith, Harry Saxon, Zakk Saam)
This issue reads like a second issue far more than a first, assuming facts not in evidence that the reader has to guess about. A woman was put out of her throne as a child and has lived in hiding ever since, finding love and peace on a Tattooine-ish backwater world where people respect privacy. That, of course, can't last. While the elements — localized flora, cultural touchstones in terms of commonly known terms — show some thought went into making this fictionalized continuity feel lived in, the characters themselves are flat. The arguable protagonist doesn't show any real distinction or impetus, kind of like the inverse of first half of the first issue of Crone with less striking artwork (although Smith and Saxon could find some similar flavors with early Matt Wagner). This book is not bad by any stretch of the imagination, but stretching its imagination might have come up with a more flavorful product. RATING: MEH.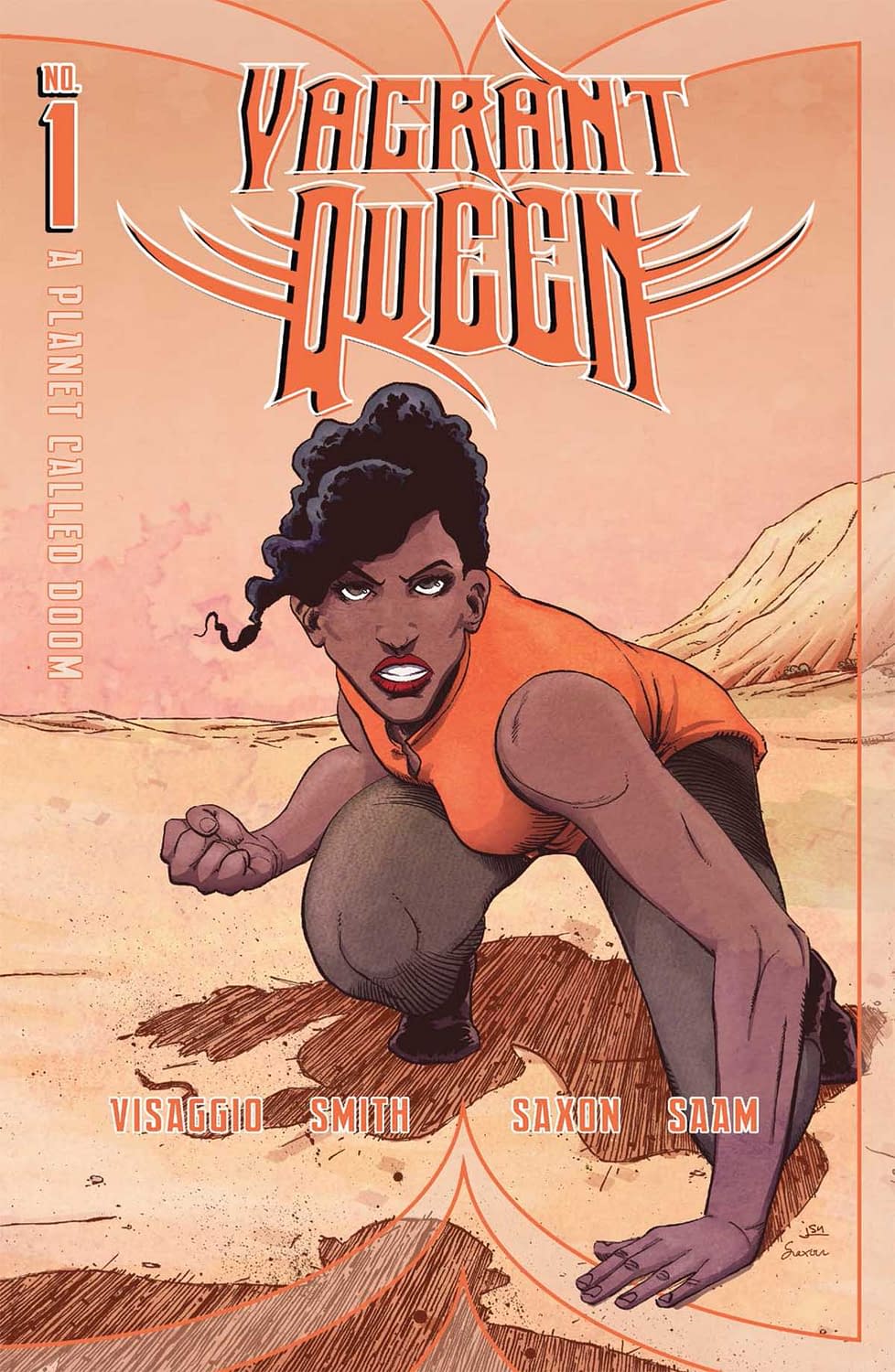 Vagrant Queen A Planet Called Doom #1
Writers: Magdalene Visaggio
Artist: Jason Smith
Colorist: Harry Saxon
Letterer: Zakk Saam
Designer: Tim Daniel
Synopsis: Get ready—Vagrant Queen is BACK! Elida Al-feyr has finally managed to build a happy life… until a mysterious man in an ancient white ship shows up and takes it all away. And hey, where the hell is Isaac?
Enjoyed this article? Share it!