Posted in: Comics, Cosplay | Tagged: comic con, comiccon, comicon, cosplay, entertainment, fandom, fangirl, Han Pan, Rise Of The Fangirl
---
Rise Of The Fangirl: Han Pan
What do you do when Ace Attorney, Sailor Moon, Batman, and Final Fantasy are dropped into a mixing bowl? Run wildly, because cosplayer and all around sass basket Han Pan is about to come out. She's an East Coast cosplayer of ten years whose favorite activities include bothering her cat, posting pictures of her cat on Facebook, and playing otome games. -What does fandom mean to you?

:

Fandom created a place in the universe where I could be myself – no holds barred, completely weird and nerdy and excitable and passionate about the things that I love. It has facilitated becoming closer to my closest friends and experiencing the greatest love of my life. I cannot give it enough credit: fandoms and the interests that I have related to them completely changed the course of my world.
-Has there ever been a time where you felt isolated, or has there ever been a time where you truly felt like this was home:
It's not always peaches and rainbows. For a long time there was no overlap between my life as a "fan" and the life I lived on a daily basis, and that was pretty distressing. There have also been times where I felt like the unpopular opinions I had as a fan ostracized me from the community. The kind of vitriol spewed at people for having opinions about fandoms is really impressive, and sometimes abusive. Even when I started getting into my most recent fandom, otome games, I was really nervous about telling people that I was playing! I was so afraid of getting judged and didn't want to share that. (Sorry for typos lol)
But I also recall very vividly once, during the height of the gatekeeping "girl geeks are a lie" thing that happened several years ago, a photo of my Wasp costume was uploaded to the Facebook page of a comic book shop. Some person commented something nasty about how they hate fake geek girls and all that. The owner of the shop tore them to PIECES, explaining how we had nerded out for ten minutes about Jan Van Dyne and they had no basis to say that. I don't even know who the shop was, but THAT was a great reminder that fandom will have my back too.
-How can we all make fandom a better/safer place for all people?:
I think the biggest problem in fandoms right now is the tendency to attack our own. Its like we forget that we used to be the nerds on the playground who were pretending to be Superman or to fly on Dragons or to be Mario in the lava level, while the other kids teased and bullied us while they….played kickball I guess. I think we really need to band behind our own and support our own, even if it means defending our own from ourselves. Its not pleasant to do that, but it can be done without bullying and name calling and dragging people through the mud. Be kind. have the courage to stand up for what is right, and just be kind to one another. ---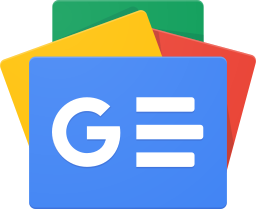 Stay up-to-date and support the site by following Bleeding Cool on Google News today!