Roland Mann's First Kickstarter Campaign – Citizens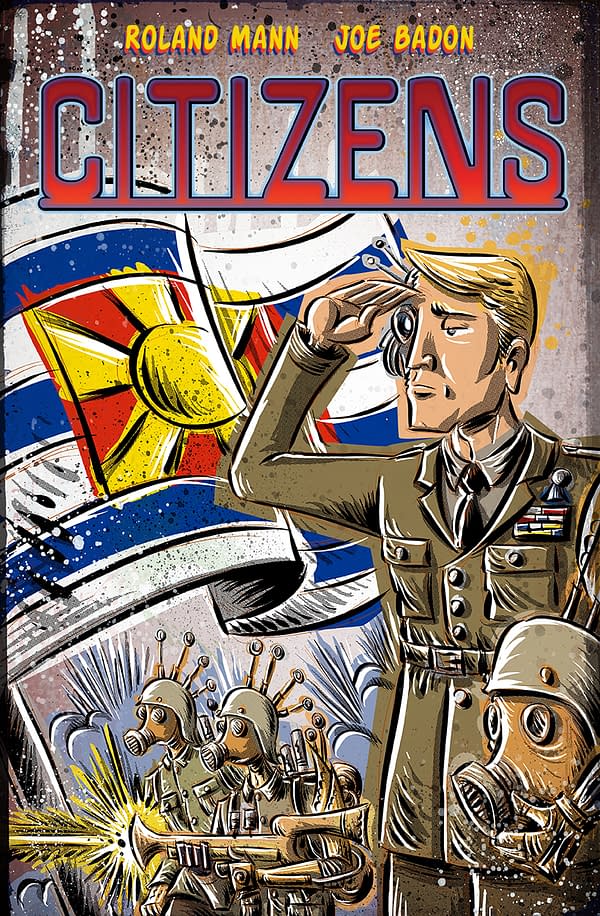 Roland Mann writes,
I started my first Kickstarter campaign on Tuesday. Even though a few friends who'd run their own campaigns before warned me otherwise, I really thought the butterflies and anxiety would have gone away by now, a few days into it.
They haven't.
But they're more like those first date butterflies than standing up to the bully prepared to get punched in the face butterflies; they're kinda fun.
We live in an exciting time for the sequential art medium; comics and graphic novels are more widely accepted today than they've been in my comic reading lifetime, which spans back to 1973. Heck, I even get to teach writing for comics to budding entertainment writers at Full Sail University. That wouldn't have happened if academicians and librarians hadn't developed a fondness for the format we all know and love.
But it's those very students who really got me to this point. You see, aside from storytelling and the nuts and bolts of what makes comics, part of what I try to teach my students is how to get their work done and out to the market. Yes, they are required to take a separate Publishing and Marketing class, but I try to make what I say specific to comics. I can cover most of the ground from experience—it's really beneficial to me that I've sat in the editor's chair so I can tell them part of what the editor's experience is and many of the things not to do. I can tell them about working with artists, dealing with small press publishers, creative agreements, and even self-publishing.
I'm a big believer (and supporter) of the indy market and believe that is where much of the innovation in our medium is happening today. The POD (Print on Demand) technology has made it so that many projects that might not have ever seen the light of day before can actually see publication. Yeah, yeah, some of the POD stuff should never see print, but there's really a lot of good work available that might not be otherwise.
And though I encourage them to do so in order to get their work done, I've never run a Kickstarter campaign before. I've supported dozens of them, but never one run myself.
So, I figured it was high time I got that experience, too. I mean, if I'm going to encourage them to do it, I should at least have tried it, right? But the timing was good as well, because I'd met Joe Badon, my collaborator for Citizens, and he made the recent move to full time freelancer—he's working hard to make it a paidlancer…dadum crash! And so, to be fair to him, we needed some money for his time to create the art. Regrettably, I'm not made of cash and didn't have enough in my wallet (or bank account for that matter) to make a difference. Plus, the other aspect of that is that ultimately I would like to make a little money on it, too. But for now, let's just get it done.
Joe has done a few Kickstarter campaigns before and was keen on the idea. Plus, I had encouragement from other successful indy Kickstarters like Jimmy Palmiotti, Barry Gregory and Wes Locher. So after calculating what it would take to print the graphic novel, package it, mail it out, and toss Joe a little change, we came up with the figure and launched the campaign.
And yeah…we'd sure like it if you would take a look at it and consider backing it. Citizens contains a little something for everyone: war, political intrigue, romance, cool steampunk art. We think you'll enjoy it!
my blog: http://www.rolandmann.me
facebook: http://www.facebook.com/rolandmannAuthor
twitter: @MannRoland