Shenanigans – Like The Comic Version Of Thelma & Louise
Chelle Day writes for Bleeding Cool: This is what happens when two best friends are out having fun when they're old: they get arrested together.
Abbey and Lula have been best friends since 1995.
…Time passes…
Now the year is 2059, and they are in their 80s. Life is almost over. But they refuse to go quietly into their twilight years.
Now that they are retired, Abbey and Lula set out to do the things they did when they were still young. They're on a road trip to see Nine Inch Nails in concert once again… But this time, they get in some trouble with the law. It's a misunderstanding that mushrooms into more chaos than they've ever known before, and hilarity ensues. I like to think of this story as a humorous version of Thelma & Louise. But Abbey and Lula will not give up even though their lives are almost over. No way is that going to happen. Abbey is the bossy one. She gets an idea for a trip, and instantly she's renting a car and driving it a hundred miles an hour. This is my best friend, Cory. Lula is the dreamer. If you leave her alone for more than five minutes, she'll be lost in a purple haze of daydreaming. This is me.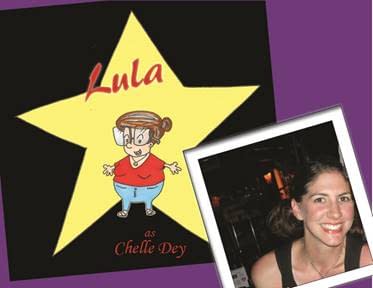 We have been best friends for nearly twenty years, so what will happen in the next twenty years? What about the twenty years after that? Writing a story of our lives in the future is so much fun. It leaves all kinds of room for flashbacks to create imaginative, outlandish situations that are yet to happen.
I'm currently working on the comic book Shenanigans in preparation for the Rose City Comic-Con in Portland, Oregon in September. The website and the crowd-funding campaign are both set to launch in early August, right before my 40th birthday. Until then, you can visit the Facebook page where I'm sharing some drawings and a weekly blog. So we hope you will join us in our Shenanigans!
https://www.facebook.com/sassyoldcats