 Andrez Bergen writes,
Raymond Chandler called it, simply, cannibalizing.
And it's common knowledge to people who know me or my writing that I frequently (some would infer accidentally) set fire to incense in honour of the man who's my favourite author.
Chandler's basic idea was to cannibalize material from his short stories to pad out novels like The Big Sleep, an approach I applied – in spades – when I tackled the writing of my fifth novel, the noir/horror Small Change, which is coming out via U.K. publishers Roundfire Fiction on December 11.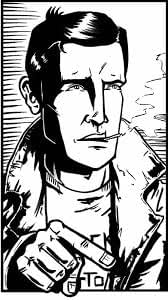 In my case, however, the process turned into multimedia pilfering, since I was disassembling not only previous short stories of my own – most, admittedly, that revolve around key Small Change characters Roy Scherer and Suzie Miller, yet not all – but ransacking previous comic stories I'd written. Again, Roy and Suzie were the characters there, the "stars" of an Australian comic book series called Tales to Admonish that has been published via IF? Commix since 2013.
Turning comics into other media isn't exactly new – back in the 1940s there were cliffhanger cinema shorts made out of Batman and Captain America – and little more needs to be uttered about the recent Marvel Comics cinematic explosion.
But stripping sequential stories to turn them into a novel isn't quite as common as you'd think.

Writing comics is an easier task for the scribe, since the artist carries much of the burden (I speak here from some experience as both), and when translating this into words on a page, minus the graphics, our author has to start earning his dosh. There are settings to describe, people to outline, all the usual writerly brouhaha.
Nicking previous short stories is much easier; all you really need do is change the names, some of the character quirks, and occasionally third-person narration to first.
I was forced to think about all these things with Small Change.
I also needed to work on timelines and continuity, since the stories take place at various stages in the life of our principle narrator Roy Scherer, from age sixteen to his mid-30s, and how to make stand-alone stories fit together as a cohesive whole.
I think doing this kind of adaptation must be infectious, shades of Athlete's foot, since I'm now half-way through my sixth novel Black Sails, Disco Inferno – which is an adaptation of the comic book series I did this year called Trista & Holt.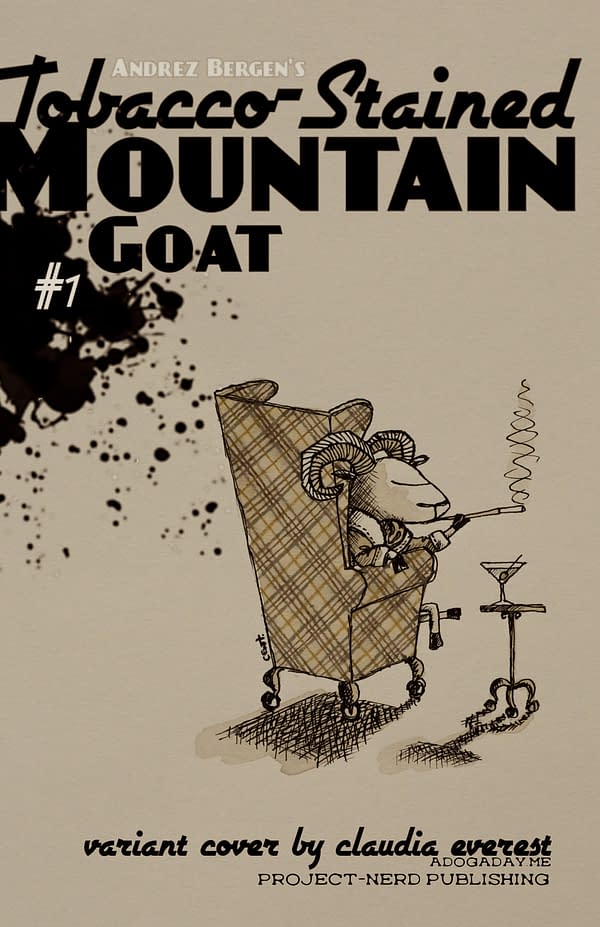 Not that I'm forgetting comics. I have a redux version of my first comic (and novel) Tobacco-Stained Mountain Goat out next month via new U.S. publisher Project-Nerd, and have blessedly been able to work with legendary Australian artist Frantz Kantor on a new feature called Magpie (for Down Under bookies Comicoz), in which we get to cannibalize Aussie culture, from a superhero perspective, for laughs.
Man – if only I did these things as cannily as Chandler.
Enjoyed this article? Share it!