DC Reveals Solicits for Superman #1 and Action Comics #1001
In July, the tenure of "The Great One" Brian Michael Bendis on Action Comics and a rebooted Superman will begin with Action Comics #1001 and Superman #1. DC Comics has released those solicits as an EXCLUSSSIVE reveal on Sumner Redstone's ComicBook.com, EXCLUSSSIVE here used as a phrase that means "posted only on that outlet for about 10 minutes before every other comic book news site scrambles to copy and paste them into their own articles." In that spirit, let's start by copying and pasting the solicit for Superman #1 by Bendis, Ivan Reis, and Joe Prado:
SUPERMAN #1
written by BRIAN MICHAEL BENDIS
art and cover by IVAN REIS and JOE PRADO
variant cover by ADAM HUGHES
variant cover by DAVID MACK
A bold new chapter for the greatest superhero of all time begins here as the superstar team of writer Brian Michael Bendis and artist Ivan Reis begin their run on the all-new SUPERMAN! The fallout from the Man of Steel miniseries has Clark Kent looking at the world through new eyes…with new ideas about what Superman could and should do for the city of Metropolis and the planet Earth. His first job? Getting the planet back out of the Phantom Zone!
ON SALE 07.11.18
$3.99 US | 32 PAGES
FC | RATED T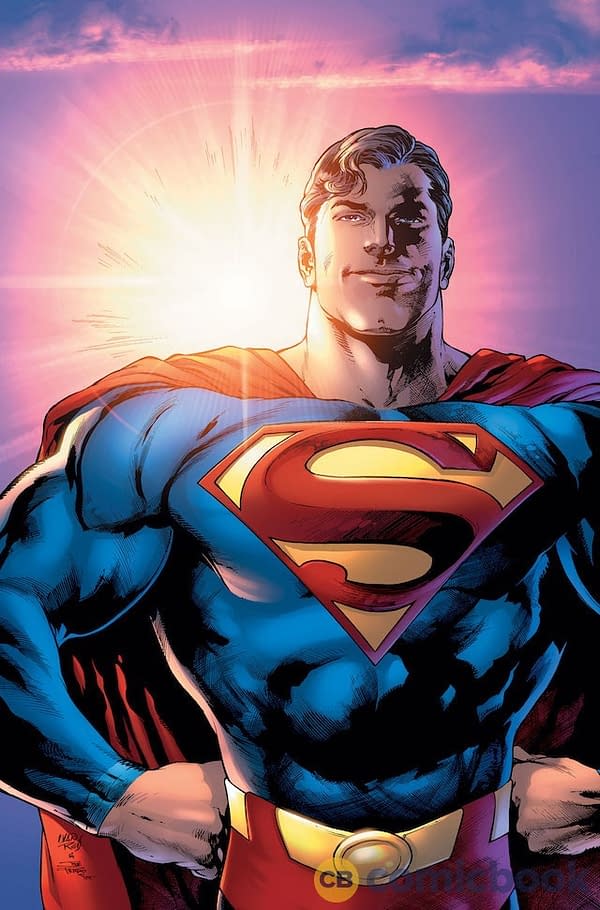 And here's the solicit for Action Comics #1000 by Bendis and Patrick Gleason:
ACTION COMICS #1,001
written by BRIAN MICHAEL BENDIS
art and cover by PATRICK GLEASON
variant cover by FRANCIS MANAPUL
variant cover by DAVID MACK
Acclaimed writer Brian Michael Bendis' new chapter for the Man of Steel and the world of tomorrow begins here! The devastating repercussions from the Man of Steel miniseries still reverberate as Metropolis enters a new age! The Daily Planet teeters on the brink of disaster! A new criminal element has made its way onto the streets of Superman's hometown! The longest- running superhero comic of all time explodes off the page with art by fan favorite Patrick Gleason.
ON SALE 07.25.18
$3.99 US | 32 PAGES
FC | RATED T
Bendis, a longtime architect of the Marvel Universe, left the company last year in a shocking move spurred on by a visit to a museum. Bleeding Cool soon reported that Bendis would be taking over Superman, and sure enough, it was soon announced that he would do just that, beginning with a story in Action Comics #1000 and continuing into a weekly six-issue Man of Steel mini-event in May and June (with a prelude in DC Nation #0). And come July, Bendis will begin writing both ongoing Superman comics, as seen in the solicits above.
It all begins in Action Comics #1000, on sale next week!