Step Aside, Pops Vs. The Bizarre Adventures Of Gilbert & Sullivan
Two advance copies of upcoming comic book collections arrive at Bleeding Cool's London offices. Step Aside, Pops by Kate Beaton, the second collection of her Hark! A Vagrant web comics from Jonathan Cape. And The Bizarre Adventures Of Gilbert & Sullivan by Laura Howell from Soaring Penguin Press.
But which is better? There's only one way to find out.
Both are historical and literary pop culture parodies. G&S however are closer to Milk & Cheese or Viz Comics, taking disparate elements of history, pop culture and acceptable behaviour and smashing them together, dancing a jig amidst the fallout. So we have the operetta writing pair fighting a Japanese nation of combining robots and ninjas, dealing with the a porn-filled Telegraphnet invented by Charles Babbage and revealing that Jack The Ripper was just an oversized naughty lobster, as well as various japes and tricks played upon them by rival composers of the day, constantly creating a Topsy-Turvy world, while continually using manga-esque tricks to express extreme emotion or iconic states, while maintaining a crisp, clear, cartoon style. It's a breakneck riot of strips cramming as many gags as possible into each panel-filled page.
Step Aside, Pops begins with Chopin and Lizt and, frankly, it felt like it was continuing from Gilbert & Sullivan, two historical musical figures living together, playing off each other, and enjoying their notoriety. Within a few pages however, we are dashing off across time and fiction, from Caesar's dress sense to the sharpness of Wonder Woman's tiara, we visit the day to day lives of superheroes, gods and literary and historical characters. But Beaton takes a less break-neck, more leisurely laid back approach, less dependent on wrapping everything up neatly as Howell does. The artwork is much looser and carefree as well, reflecting this style of storytelling. Instead of Howell's tight control, reflecting the nature of Gilbert & Sullivan's precisely scripted and played out musical numbers, Beaton is happy to highlight moments of weirdness and just let it lie on the page, petering off into nothing, closer to comic book jazz. There's not so much the manicness of change, more the acceptance that life just is…
But what is clear that both are coming from the 1066 And All That school of history, where what happened is not as important as what you remember happened. Facts that you have picked up, reinterpreted through modern eyes and memories into what we believe. And both books are fine expressions of that, even if they have then been sharpened up by actual research. Howell writes a variety of facts and figures that tie into certain stories through the book at the back, while Beaton makes notes for the reader backing up many a strip and revealing some of the truths hidden around the blatant lies for comic effect.
While their approach to storytelling and jokes may be very different, that central approach binds them beautifully together as a reading experience. Step Aside, Pops is going to be a smash hit in the bookstores. But if you are picking that up, spare a thought for Gilbert & Sullivan, it's a very different book but they fit together as a reading experience beautifully.
Step Aside Pops can be ordered here in the UK and in the US. The Bizarre Adventures Of Gilbert & Sullivan can be ordered here in the UK and in the US.
---
---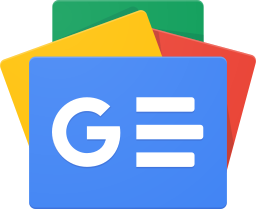 Stay up-to-date and support the site by following Bleeding Cool on Google News today!