Former Top Shelf employee, Robert Venditti is best known as creator of The Surrogates, and an extensive writer for Valiant and DC Comics, relaunching Valiant with X-O Manowar, and writing Green Lantern and Flash for DC. And as of DC Comics solicitations for February 2020, succeeding Scott Snyder and James Tynion IV as the writer of Justice League. Say, I wonder if Justice League is going to have some 'surrogate' characters soon during 5G?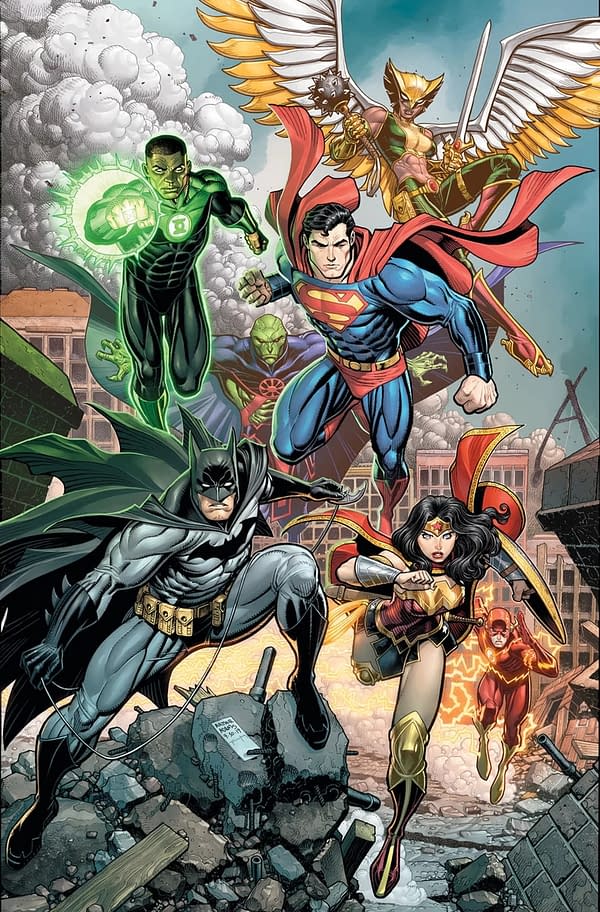 JUSTICE LEAGUE #40
written by ROBERT VENDITTI
art by DOUG MAHNKE and JAIME MENDOZA
cover by BRYAN HITCH
card stock variant cover by ARTHUR ADAMS
The next chapter for comics' premier superteam begins! An unexpected arrival from the stars brings a dire warning to the Justice League: A new breed of conquerors is on the march. Led by Superman's nemesis Eradicator, a genetically engineered, super-powered strike team has come to subjugate Earth. To aid the Justice League, Batman makes the unprecedented decision of enlisting an ancient, unrivaled power, which calls into question who, exactly, is in charge. With the League on unsure footing, will they be ready to save the world?
ON SALE 02.05.20
$3.99 US | 32 PAGES
CARD STOCK VARIANT COVER $4.99 US
FC | DC
This issue will ship with two covers.
Please see the order form for details.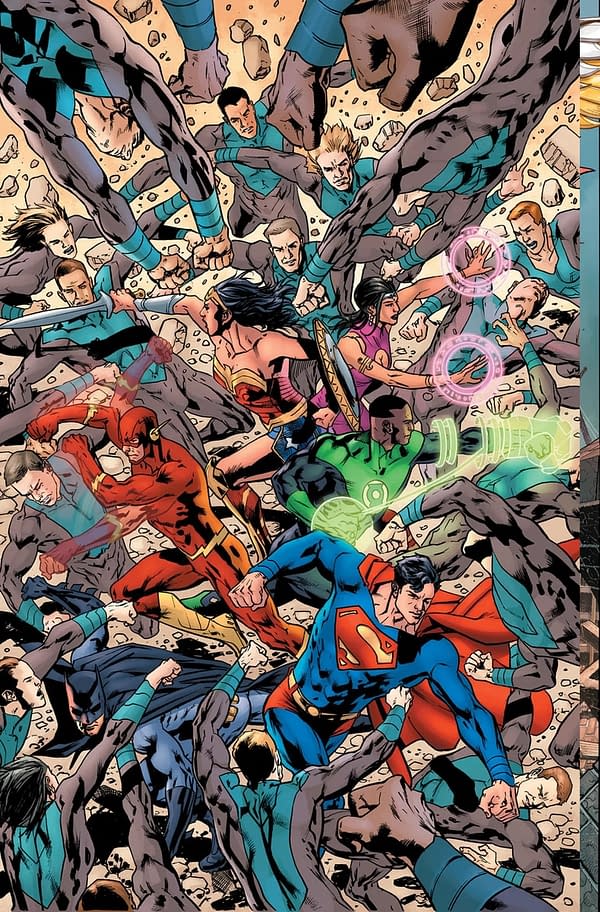 JUSTICE LEAGUE #41
written by ROBERT VENDITTI
art by AARON LOPRESTI and MATT RYAN
cover by BRYAN HITCH
cover by JAMAL CAMPBELL
Invasion of the Supermen! Eradicator and his strike team sweep across Earth with devastating consequences. The Justice League finds itself battered and overwhelmed by an enemy more powerful than even Superman. Batman and Green Lantern plan a counter assault, but it can't work without the Flash, whose connection to the Speed Force has become unpredictable—and possibly fatal. With the team at half-strength, will it be enough to hold their enemies at bay?
ON SALE 02.19.20
$3.99 US | 32 PAGES
FC | DC
This issue will ship with two covers.
Please see the order form for details.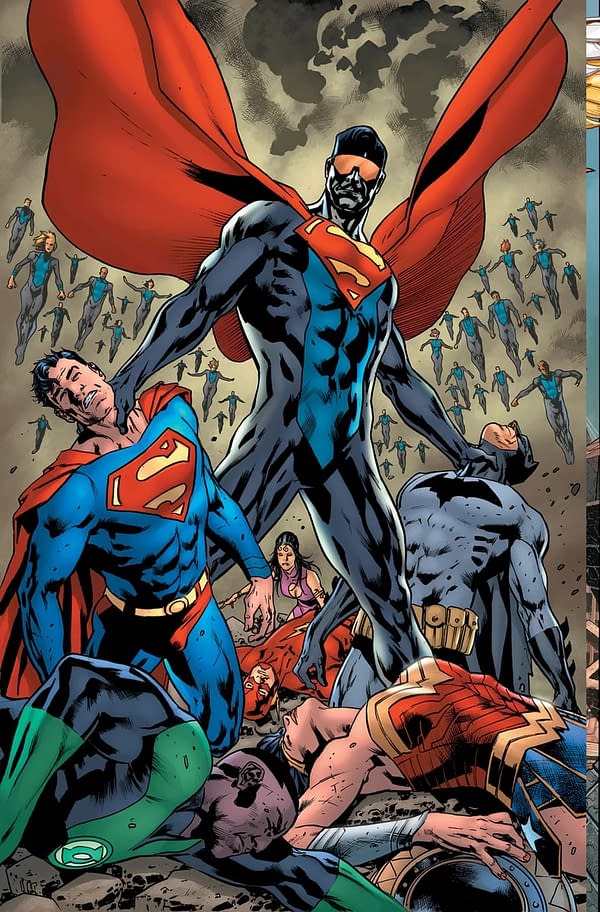 Enjoyed this article? Share it!