"The O Men", "Spandex", "Zeros": Martin Eden's Superhero Universe is the Best Universe You Haven't Read Yet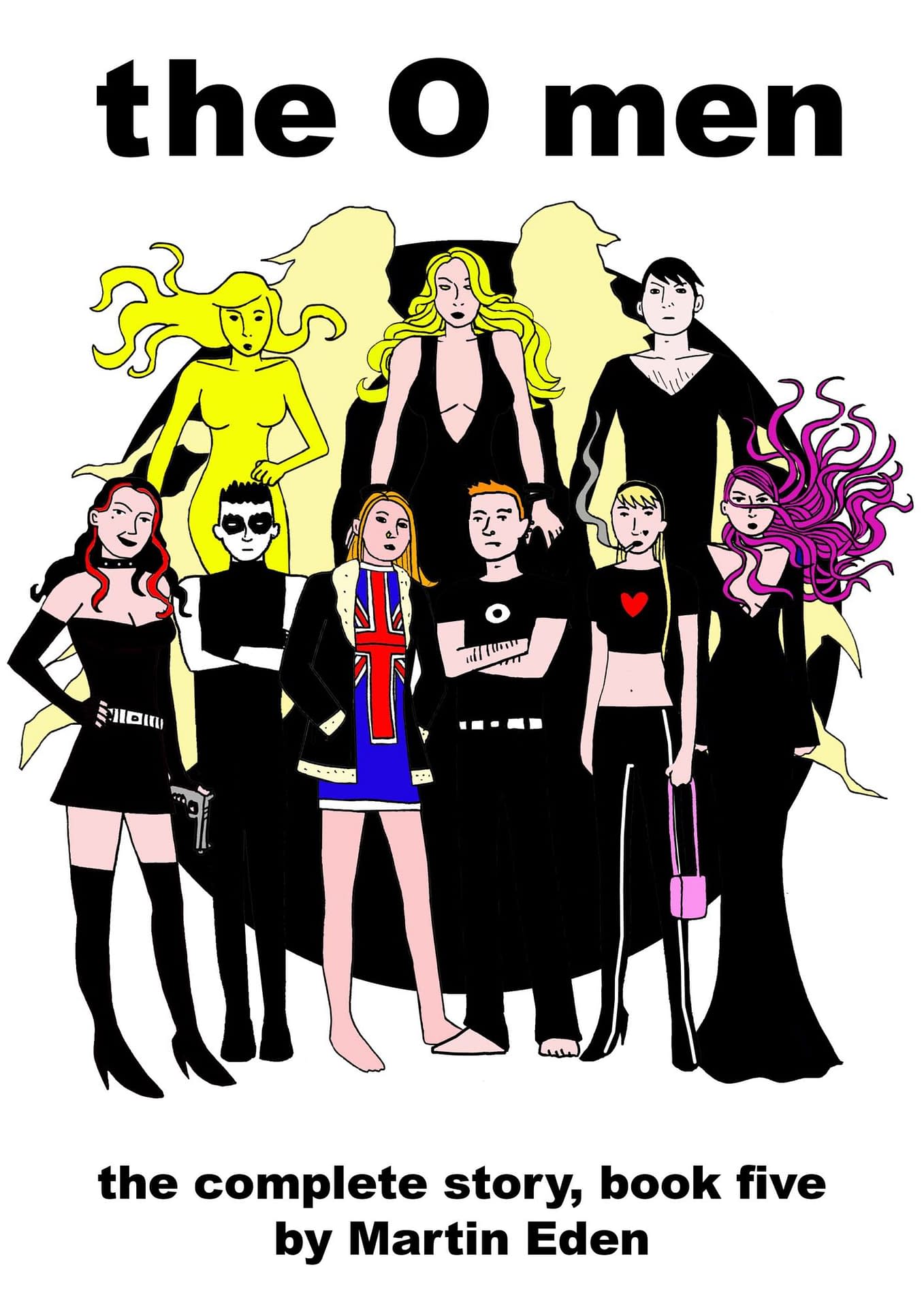 I've always been fond of Martin Eden's self-published comics. He began his superhero series The O Men back in the 1990s and finally completed the story in 2017. That's over 1,000 pages of a saga he wrote, drew and published on his own. In the course of all that time, he has created his own unique superhero universe and continuity. It's an impressive achievement to complexly sustain an entire British superhero universe for that long.
The O Men: Superpowers and Tangled Relationships
The O Men was a multi-generational team of superheroes with a long history of tragedies and inner conflict. The deeply flawed Doctor O formed a team to fight his nemesis Anathema, which sets off decades of fights, deaths, revenge and betrayal.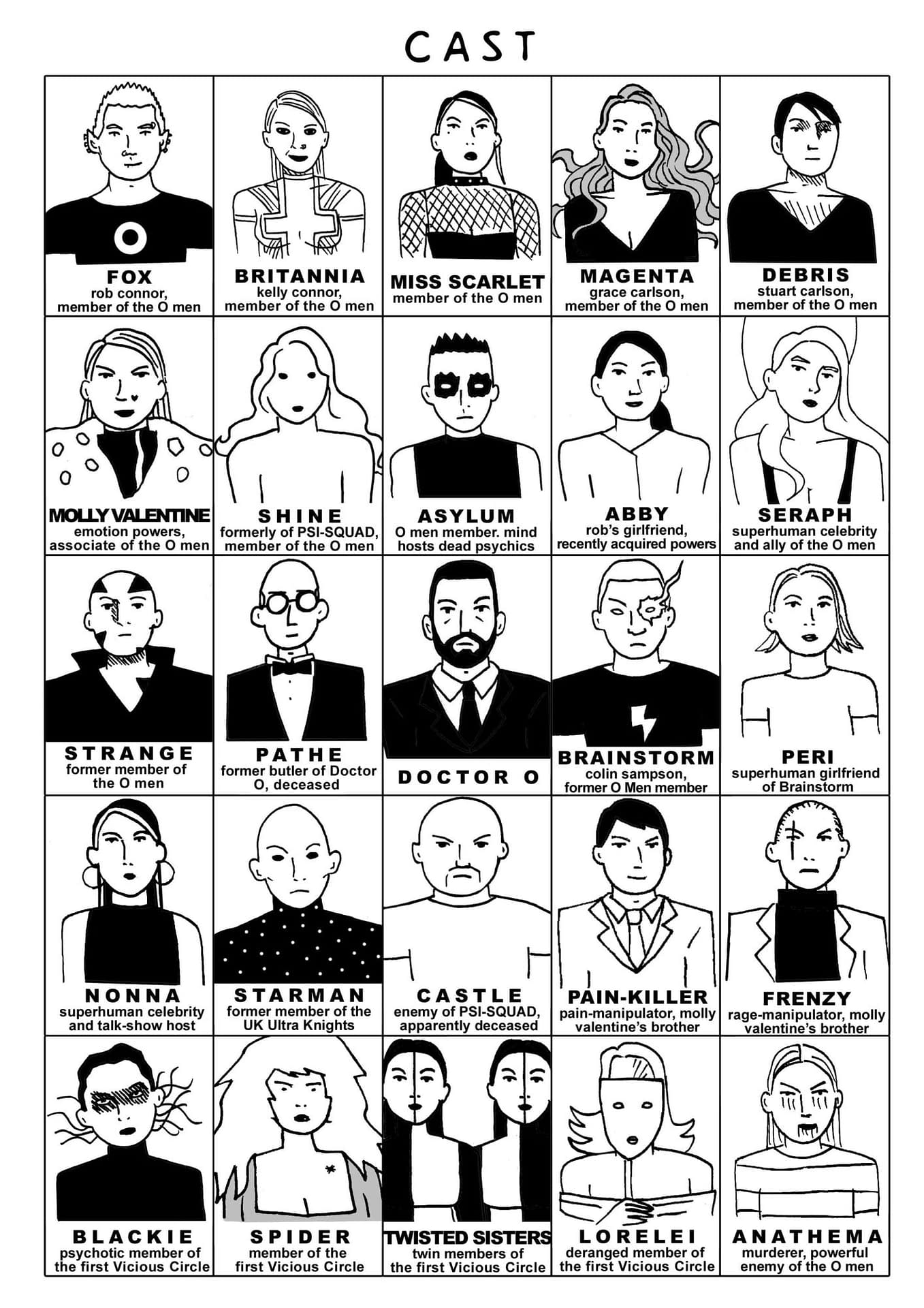 Eden was inspired by Chris Claremont's classic X-Men comics run and Grant Morrison's feel for Pop sparkliness. They're not a copy of the X-Men so much as following the spirit of those comics. Eden took what he loved – the never-ending plotlines, the tangled, complex relationships and love affairs between superpowered characters – and made it his own.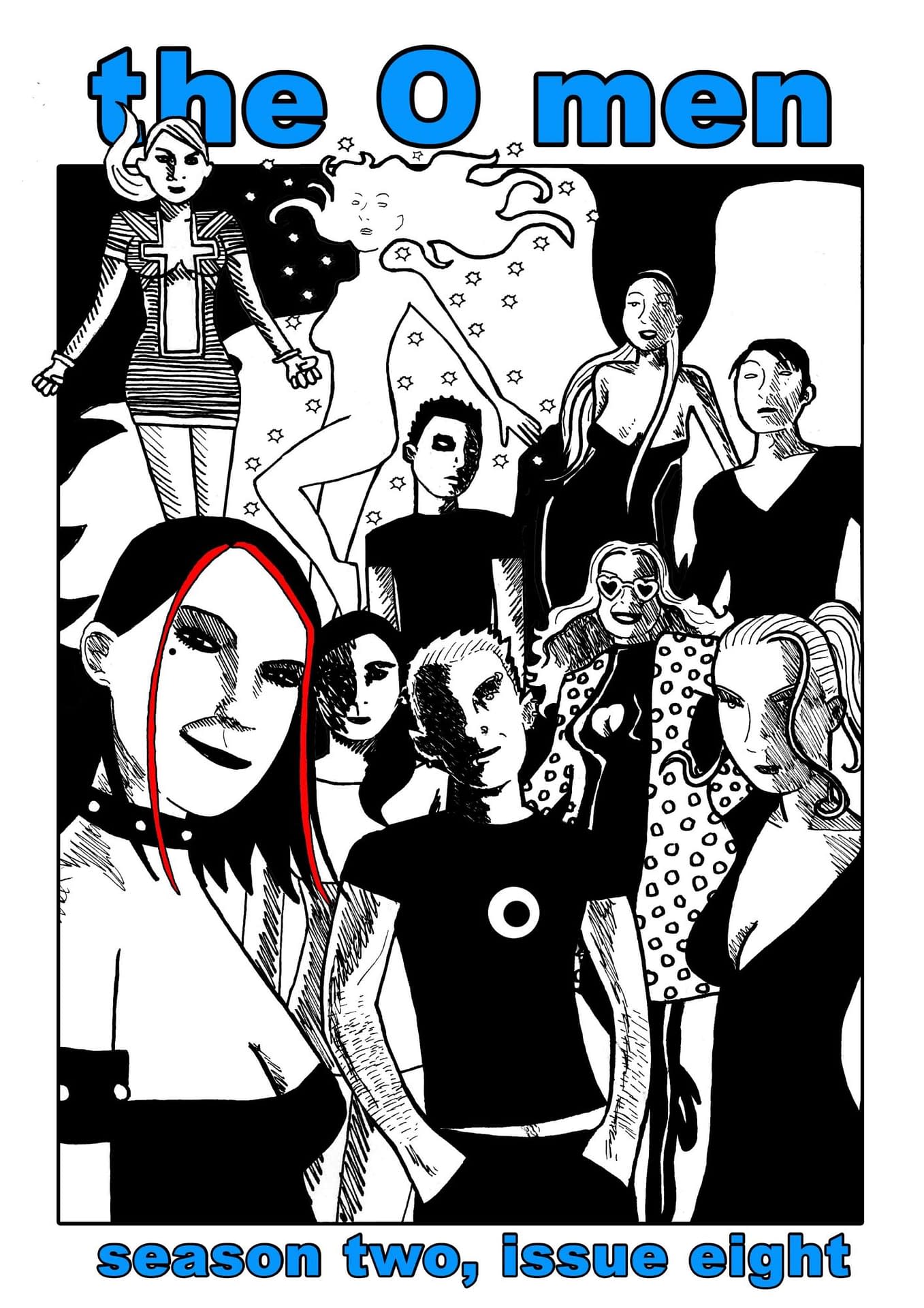 Eden's art has a genuine indie charm. It looks deceptively simple, his grasp of facial expressions and body language is better than most artists drawing Marvel and DC. I thought he wrote some of the best dialogue in superhero comics. It was natural, believable and uniquely quirky in a way that was very British. He seemed to create characters with unique powers and personalities to match them with ease. I'm still surprised he hasn't been approached by comics publishers to write more comics.
Spandex: Brighton's Premier LGBTQ Superteam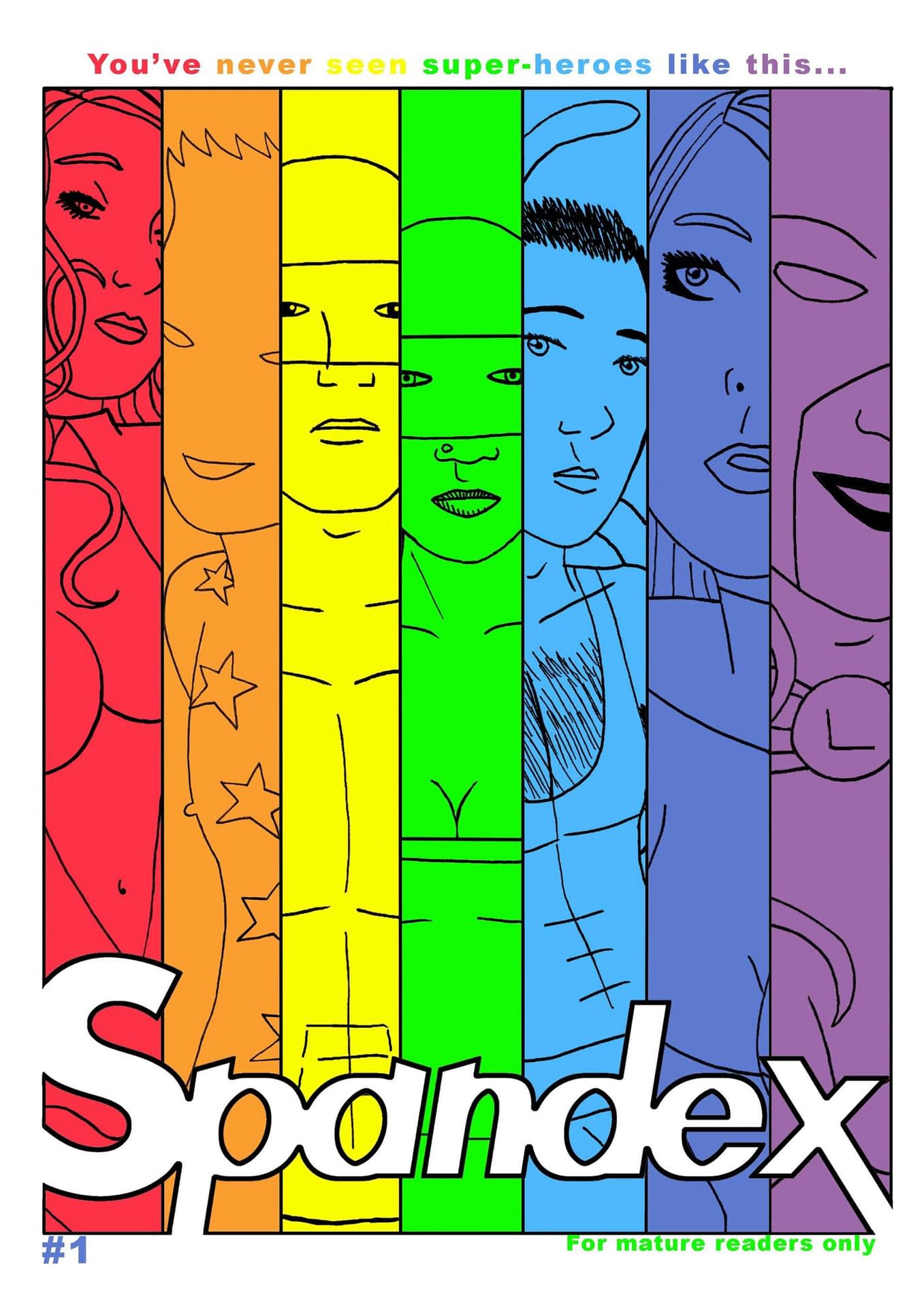 He took a hiatus form the series in 2008 to write, draw and colour a spinoff series Spandex. That featured an LGBTQ superhero team that operated from Brighton. It was a joyful, funny celebration of LGBTQ themes. Liberty, the leader, drew powers from transvestitism. Prowler could absorb the abilities of gay people. Glitter was a male dazzler. Mr. Muscle and Butch were twins with super strength. Indigo was a French teleporter. Diva had mysterious cosmic powers. They fought gay ninjas, a 50-foot lesbian, gay bashers and a personification of depression.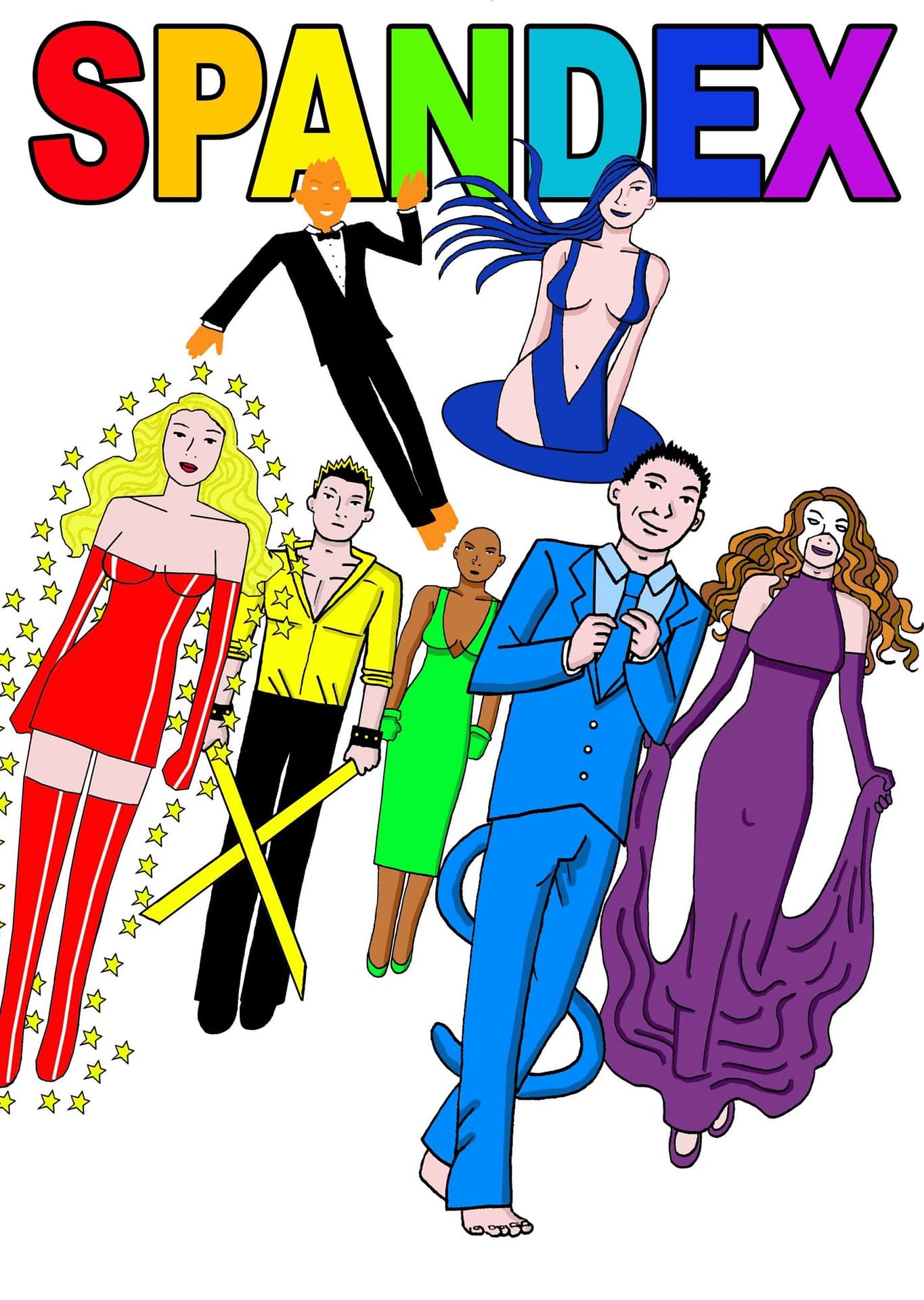 The series is slightly lighter in tone from The O Men and also shows Eden's continuing improvement as a writer. He creates his own bright Pop superhero world here that puts grimdark comics to shame.
Zeros: Now It's the Kids' Turn
The end of the O Men has spun off into yet another new series Zeros. It takes place after the O Men where everyone in the world now has superpowers. This series is an all-ages story about a class of school children at an institution who somehow don't have powers. Martin has been serializing it as a webcomic, then publishing the completed chapters on Comixology and in print.
Zeros may be an all-ages comic, but it's as ambitious in scope and storytelling as The O Men and Spandex. The characters are as deep and nuanced as ever, and the writing also gets sharper.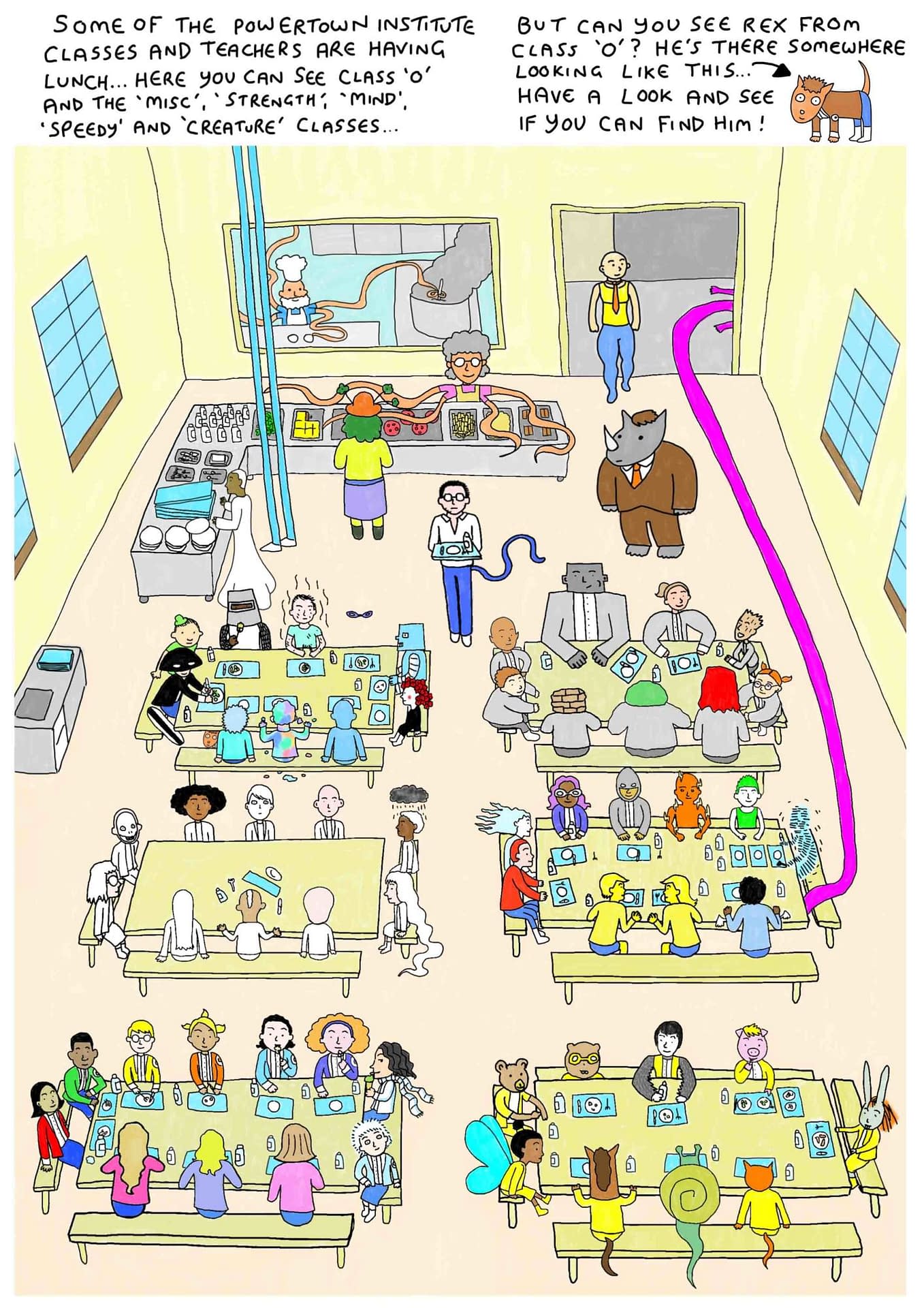 I consider Martin a friend. He's hardly a total outsider in the world of comics or superheroes. His day job is as a managing editor at Titan Comics. He has been writing, drawing and self-publishing his own comics in his spare time. He's practically singlehandedly keeping the 90s indie comics spirit alive. No one is forcing him to create these comics. They're real passion projects for him, and he pours all of his heart and soul into them.
Martin Eden has done that rare thing – created a superhero universe that's a labour of love.
The O Men, Spandex and Zeroes are available digitally at Comixology. You can also order print editions of the comics and graphic novels from Martin Eden directly at martrpeden@yahoo.co.uk