Titans #23 Review: A Mission Statement
[rwp-review-recap id="0"]
The Titans unite for their first mission as a team. There has been a surge of meta-energy from the broken Source Wall in the Upper East Side of New York City. Nightwing, Donna Troy, Steel, Beast Boy, Miss Martian, and Raven go out to respond. When they get there, much of the area has already been transformed, and most people have already been abandoned. After a slew of giant rats, the team tracks down the person empowered by the meta-energy. Can the Titans save this new metahuman and the city?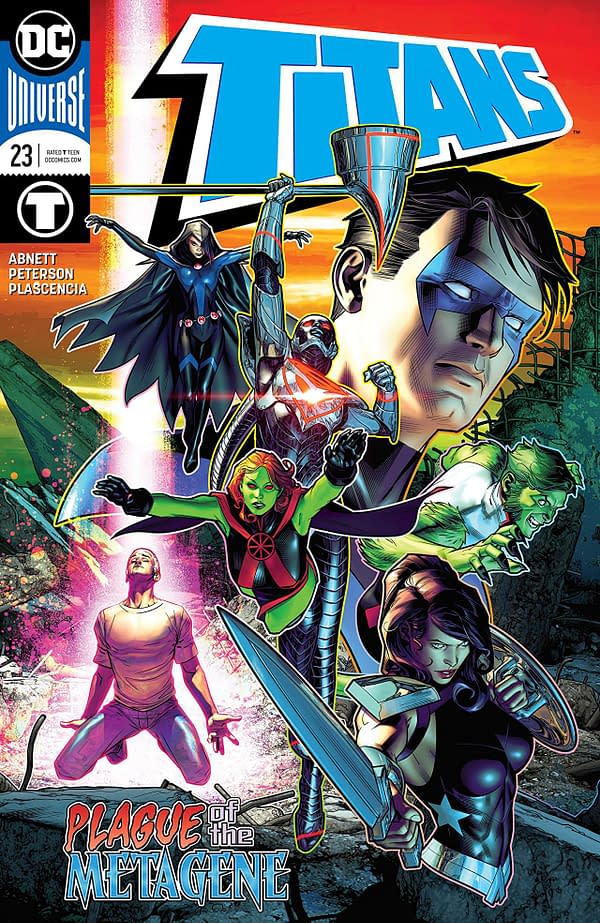 The new Titans team gets a rocky start in this issue. Nightwing and Miss Martian often clash on methods, and Beast Boy is still nervous about the new nature of his powers.
This book seems to be aiming to be an example of the new status quo for the team. Nightwing and Miss Martian battle for leadership while the team tries to save people in as peaceful a manner as possible. It's more humanitarian than direct crimefighting, though that still seems to be on the menu.
The story has a surprisingly dark turn towards the end, and it tests how the team will function while making Miss Martian look a little bad.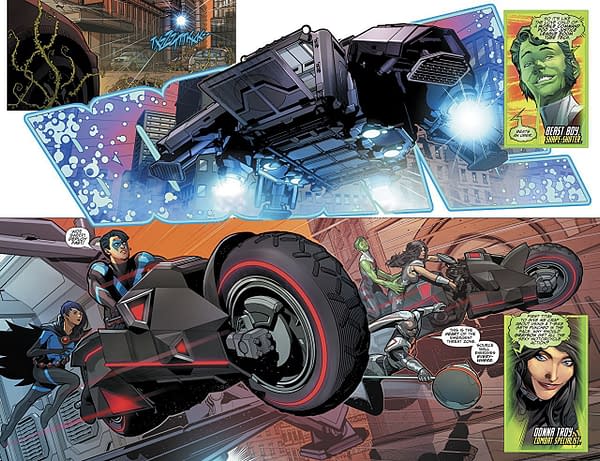 Brandon Peterson's artwork looks good for the most part. His 3-D rendered style has its own unique twists and creates a futuristic aesthetic for this fresh team of young heroes. That said, there are some uncanny valley moments, and the figures can look oddly bulgy at times. Plus, the facial expressions look odd at times. That said, I enjoyed the art for the most part and its strengths outweigh its weaknesses. Ivan Plascencia's color work adds a nice level of flare and vibrance to the book while still balancing each scene well.
Titans #23 isn't among my favorite issues of the series, but it's a good start for this new era of the team. It sets up the kind of stories that will be told and shows the new team chemistry. Peterson and Plascencia do decent work on the visuals, and the book earns a recommendation. Feel free to check it out.
[rwp-review-ratings id="0"]
[rwp-review-form id="0"]