Titans Special #1 Review: A New Era of Titans
[rwp-review-recap id="0"]
The breach in the Source Wall is causing countless new and powerful metahumans to manifest around the world. After a failure to help one shakes him to his core, Nightwing knows it's time for the Titans to be reformed. He goes to the Justice League, and they tell Dick that a new team will have the JL's backing. With this encouragement, Nightwing strikes out to form his new team.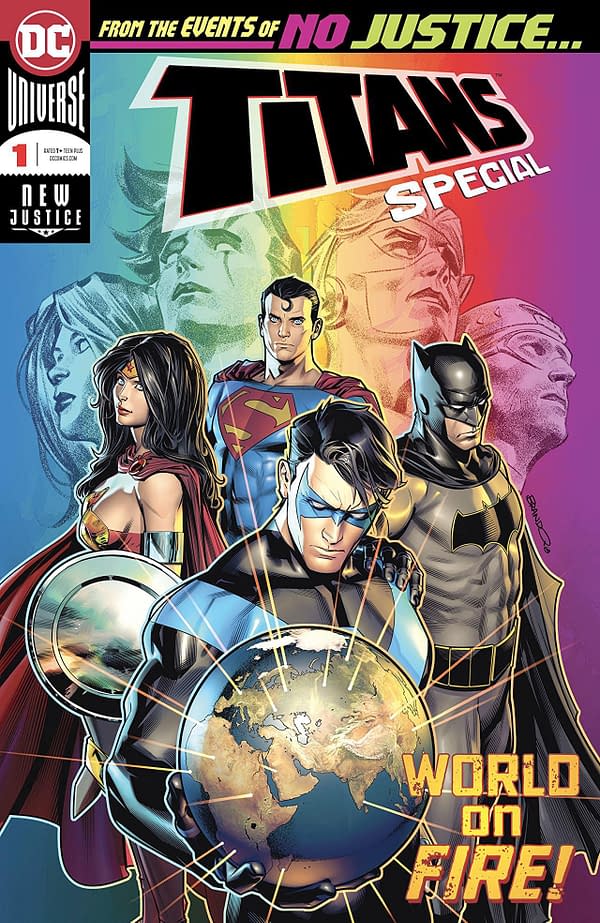 The Titans Special #1 marks the beginning of a new era for the team. It has a new mission, a new lineup, and a new approach to handling the threats that afflict the world. It's a good pitstop for the book and the team, and it establishes the new direction and how it relates to the previous issues very well.
It is a shame, as someone who quite likes Arsenal, Tempest, and Wally West, to see them leave the title. Beast Boy, Natasha Irons, Miss Martian, and Raven do make up for it somewhat. Plus, we still have Nightwing and Donna Troy.
Setting up the team as a force to actively help new metahumans is a nice twist. It gives a humanitarian twist to the normal superteam setup. The friendship angle to the previous Titans lineup will be missed, but I look forward to how Dan Abnett makes the new chemistry work.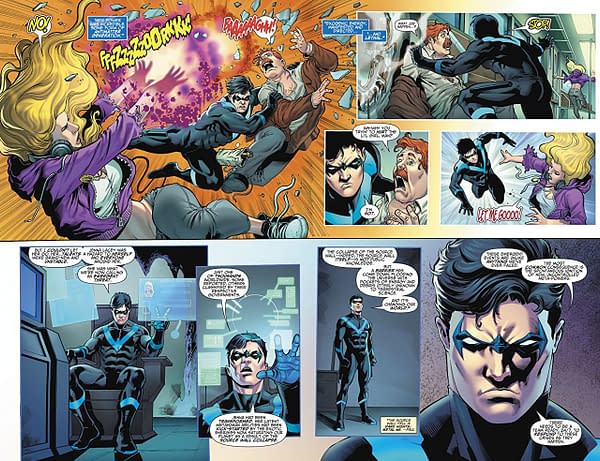 A slew of artists and color artists contributed to this comic, and to break down each artist's work would take up quite a bit of space. I will say each artist and color artist contributed great work to the book, with Nicola Scott, Ben Oliver, Jordie Bellaire, and Romulo Fajardo Jr. especially standing out.
Titans Special #1 is an excellent jumping-on point for anyone who have not checked out the title, and it satisfies fans who have been following the team since Rebirth's beginning. It has a good premise, sets up its characters, and the artists put in excellent work. This one earns a recommendation. Give it a read.
[rwp-review-ratings id="0"]
[rwp-review-form id="0"]