Posted in: Comics | Tagged: andy mangels, Bionic Woman, comic, dc, dynamite, entertainment, wonder woman
---
"The Two Most Powerful Women From Television" – Andy Mangels Talks Wonder Woman '77 / The Bionic Woman
When you have the merging of two iconic franchises, you can't just let anyone write the scripts. So when Dynamite Entertainment and DC Entertainment decided to bring together Wonder Woman '77 and the Bionic Woman, they went with an author with a 30-year history in comics, best-selling books and award-winning DVD production. A writer who has work on Star Trek, Star Wars, X-Files, Quantum Leap, Justice League, Nightmare on Elm Street, Iron Man, Roswell, Dragon's Lair and Elfquest. Andy Mangels even worked on the TV inspired comics series Mad-Dog that tied into the Bob television series that featured Bob Newhart as a comic book writer. And I'll admit I have those issues in my collection.
I recently got to talk with him about his upcoming project, the differences he sees between the Wonder Woman of 1977 and the one we have today and why movie studios are hesitant to have female lead superhero movies yet almost four decades ago there were multiple female lead television series. DAN WICKLINE: You are the right age to have seen the shows when you were growing up. Were you a fan back in the 70's? What was your impression of them?
ANDY MANGELS: I was absolutely a fan of the shows. When the first Lynda Carter pilot aired on November 7, 1975, I did extra chores at home so that my parents would borrow a color television from a neighbor so that I could watch the TV movie. I was obsessed with Wonder Woman, and also regularly followed The Bionic Woman, first on The Six Million Dollar Man, and later, on her own series. Anything super-hero caught my imagination, but I gravitated toward the super-heroines, including Isis on Saturday mornings. It was tough because our little town in Montana only had one TV station that aired shows from two different networks, so I had to not only watch on a black-and-white TV most of the time, but any other network I had to watch on snowy UHF signals from Spokane, Washington!
It's hard to explain what specifically spoke to me about the heroines more than the heroes, except that they seemed more real and genuine. They had empathy and emotions, more so than my memories of the 1950s Superman or 1960s Batman. The Saturday morning Captain Marvel on Shazam! also showed compassion and empathy. I think for a young kid who was bullied a lot, having a protector who I could believe in or aspire to be like was important.
DW: How did you end up being tapped to write the series? Did they come to you with a premise or did they just say: "Wonder Woman / Bionic Woman… Go!"?
AM: A few years back, I had made contact with an old friend at DC Comics, Hank Kanalz, who is now the Senior Vice President, Editorial Strategy and Administration at DC Comics. Hank and I went back to when we were teens, where, along with Rob Liefeld, we were members of Titan Talk, a Teen Titans APA (kind of a self-publishing fanzine). All three of us made it into the industry in our own ways, and worked together from time to time. Hank had hired me for a writing job when he was an editor at Malibu, and Rob had me write a bunch of comics for him like Bloodwulf and Badrock & Company.
In talking with Hank, he brought up a series for which he thought I would be the perfect writer. I jokingly asked, "What, Diana Prince, Agent of I.A.D.C.?" A short time later, I learned that I was indeed pitching for what became Wonder Woman '77. While I didn't get that digital-first series job, the end of my first year proposal was "Wonder Woman Meets The Six Million Dollar Man and The Bionic Woman." Eventually, I got cleared to pitch it to Dynamite, and publisher Nick Barrucci saw the same value I do in it. It's exactly the kind of cross-over we would have paid good money to see when we were kids. Except in this comic, we don't have a Hollywood budget-line to consider for guest-stars, sets, costumes, or locations!
DW: What can you tell us about the series? How do the two heroines get along when they first meet? AM: First, I can tell you that the six-issue series will have everything a fan could reasonably want in this cross-over. There are dozens of characters from both shows that I'm bringing into the story, some briefly, some not so briefly. Some are changed a bit from their last TV appearance. There are also comic book elements from 75 years of Wonder Woman which I'm incorporating into the TV continuity. I'm absolutely respecting both shows' TV continuities, but I'm adding to them.
Secondly, I'm not writing a deconstructed series for trade paperback. As much happens in the first issue of this as many mainstream comics have happen in three issues. By the time you get all six issues, you'll have an intense, exciting adventure, you will have revisited dozens of characters, themes, and locales which you remember, and you will have spent the best time ever with two of the most iconic female super-heroines in the world.
How do the two heroines get along? Well, it doesn't take them long to meet. Page two of issue one. And you know how it's a comic book cliché to have two characters fight each other when they first meet, then make up? You know how it's a TV cliché that two strong female characters have to be rivals? Chuck those cliché's right out the window! It's not in the nature of these characters to do either of those things. They may be from different worlds (and networks) but they're closer together than most people might think!
I can't wait to hear what people think of the dynamic between Wonder Woman and the Bionic Woman… or, as I refer to them when scripting, Diana and Jaime!
DW: What type of threat brings these two together? Is it something from either TV series or is it something new?
AM: The threat is an amalgamation from both shows. Initially, it's an evil cabal known as CASTRA, but it's the forces that make up CASTRA that will be familiar faces. Some are from all three seasons of Wonder Woman and others are from all three seasons of The Bionic Woman. Think of this as our version of the Legion of Doom! And some aren't quite the persons they used to be on TV…
One of our upcoming variant cover artists — no hints, sorry, but they're huge — requested a specific cover when I gave them details about some of the villains. They couldn't wait to draw them!
DW: In your opinion, how does the 1977 version of Wonder Woman differ from the comic version of that era and from the modern version we see today?
AM: Both Wonder Woman and Bionic Woman were absolutely ground-breaking characters for television. Although Isis just barely preceded them as a regular series on the air, as super-heroines, Diana Prince and Jaime Sommers were strong, independent females who also really were feminine.
The television characters were a reaction to what was going on with the Women's Liberation movement, to the rise of feminism as a political, social, and economic force and discussion. They were very much of the moment, because they had to be for that time period. Then, there was a weird backlash in television, where male dominated macho shows like Knight Rider and Magnum PI and The A-Team were dominating the airwaves, and female-led shows weren't as popular. It wasn't until Buffy the Vampire Slayer and Xena, Warrior Princess came along that heroines really caught the public consciousness in the same way that Wonder Woman and Bionic Woman did.
As for how the Wonder Woman TV series differed, that depended on the writers and network, but the constant that grounded it was Lynda Carter. The first ABC season, set in World War II, actually adapted some Golden Age stories and characters and scenes, and was really faithful to the Golden Age comics… as faithful as one could be on a TV budget. When the show moved to CBS and was updated to 1977, Diana became much more of an independent woman, and a government agent, and she became effective as both a super-heroine and an ostensibly non-powered agent. The big changes for the Wonder Woman of the TV show versus today are not just superficial — she can fly now, and is as powerful as Superman, or a demi-Goddess or a Goddess — but really go into the core of what William Moulton Marston wanted with the character. She was meant to be an expression of Love and Compassion and Selflessness and Equality. She often tried —and sometimes succeeded — to reform her villains. Her origin was not one of tragedy or dead parents or revenge; she chose to be a champion and a symbol.
In my opinion, the most successful creators of today's Wonder Woman comics integrate the core values from the original concepts, including humor and compassion and symbolism and legacy into the character; Rucka's current run with Liam Sharp and Nicola Scott is excellent, Renae De Liz's Legend of Wonder Woman was divine, and Grant Morrison and Yanick Paquette's Earth One book was exquisite.
In my series, I'm not only balancing keeping the core "voice" of Wonder Woman and Bionic Woman from the shows, but adding in comic mythology and keeping in mind the incredible influence and styles of the actresses, Lynda Carter and Lindsay Wagner, who brought the characters to life. If I can't "hear" the voices of the actresses saying the words when I script them, it's just as bad as if the artist doesn't draw them right. The fans know the shows, they know the characters, and it's my job to deliver to them something that respects and enhances their memories!
DW: You're working with artist Judit Tondora, a Hungarian artist. How much do you interact with her on the story and art? What about her work do you think made her the right choice for this series?
AM: We found Judit through David Campiti's Glass House Graphics. David works with creators all over the world — and he used to edit me on numerous series at Innovation Publishing, such as Nightmares on Elm Street, Quantum Leap, Child's Play, and others — and we went to him and asked for suggestions. One thing I said was it would be lovely to get a female artist because the series is so much about strong women. He said he thought he had the perfect person in mind.
We were sent samples by Judit of some Ghost pages for Dark Horse, and could immediately tell that she had strong storytelling skills, she didn't skimp on the backgrounds, and she didn't overly sexualize the women. Judit did some early designs — which are the character pages fans have seen — before she had a lot of reference, and while her likenesses weren't spot-on in every shot, she nailed the feel of what we wanted. It's a mix of realistic and cartoony, open-lined and detailed.
I write full script, with complete panel descriptions and captions/dialogue in place. Judit then roughs out layouts for the pages, we discuss those or make changes, and then she goes to pencil. Because Dynamite is shooting the series from her pencils, before she locks them down, we do another round of approvals and tweaks to make sure all of the details are perfect.
I'll tell you this: I'm not going easy on her. The series is set in 1977, and not only have I given her literally thousands of reference photos and screen captures from both Wonder Woman and Bionic Woman, but I get her reference for the fashions, the clothes, the buildings, the military vehicles… Recently, I was getting her reference for what kind of surface missiles would be fired in 1977, as well as what tactical uniforms would be worn by government agents, and finding a certain kind of sailing ship from the era that factors into two issues and a cover! And I'm a stickler that Diana Prince or Steve Trevor's office or Rudy Wells' laboratory or secondary characters have to be spot-on. Thank heaven for the ability to do HD screen caps!
Nicola Scott recently saw some of Judit's pages and was gushing about the way she drew lots of hair, as well as her layouts and designs. Other creators I showed them to loved them as well. Everyone says Judit is going to have quite the career. I'm just glad we have her locked down for six issues!
I should mention, too, that we have fantastic colors by Filipino artist Michael Bartolo, and letters by the legendary husband-wife team of Tom Orzechowski and Lois Buhalis. Cat Staggs is doing our regular covers, and our variant cover lineup is out-of-this world, starting with Alex Ross and Michael Adams for the first issue, and past Wonder Woman artist Aaron Lopresti on issue #2! So, it's a very diverse international team!
DW: We hear a lot about studios being hesitant to do movies with female leads, yet these two female characters led popular 70's action television series along with a handful of other shows. Why do you think it has taken almost 40 years to even be talking about female lead action movies?
AM: The ugly answer is that it is a form of misogyny practiced by men in power, and sometimes echoed by women in power. It's not that female-led films or TV series don't succeed if done well — Buffy, the Shonda Rhimes shows, Alias, are good examples — it's that far too often, female-led movies and TV shows are needlessly sexualized. There's no reason there can't be a female Bourne franchise, or a female Bond franchise, or a super-heroine franchise. They just have to be good.
And they don't even have to be neutered sexually. The Underworld and Resident Evil franchises certainly have sexy moments, but they don't go out of their way to offend female audience members.
This could be a whole long discussion about the elements of privilege and power, the rank misogyny and racism and homophobia in the Hollywood system and in the country… but I think it's more important to see that this is turning around. Rather than dwell on the multitudinous sins of the past, I'd prefer to celebrate what is happening now. DC Super Hero Girls is coming on strong. The Wonder Woman film is six months away, she stole Batman v Superman, and is in Justice League a year from now. She's being honored at the United Nations on October 21st… a fictional character is a symbol worldwide! It's not just that it's her 75th Anniversary, it's that the world is finally catching up to the importance of her legacy and message.
DW: Now the tough question to end it. Since a lot of readers may be unfamiliar with either TV series. What would be your one sentence pitch to reader who don't know the TV shows as to why they should pick up the book?
AM: I quibble that many readers aren't familiar with them. Wonder Woman reruns on MeTV and remains one of Warner Bros. consistently top-selling DVD sets, a decade since its release. The Bionic Woman reruns on Cozi TV. When my phone ringtone goes off with the Wonder Woman theme, no matter where I am, people smile and know it immediately. When I tell people I'm writing this series, non-comic readers get giddy. The mainstream press that's coming up will astound people; I mean, we were announced first in the New York Times! I think people are going to be shocked at just how popular and relevant this cross-over series will be.
That said, here's your one-sentence pitch:
The two most powerful women from television meet for the first time in the comic book world, unchained by budget and powered by imagination, to face a literal army of villains that will test their powers, their will, and their missions!
Thanks for the opportunity to talk about the series, Dan, and I hope that readers will let their comic shops know that they want Wonder Woman '77 Meets The Bionic Woman. And I hope that retailers will order enough copies for the fans (orders are due soon!). This is a "go to your comic shop and buy it" series with astonishing art and colors, a stupendous lineup of cover artists, and a story that, dare I say it, will make you feel like you've gone to Paradise Island!
---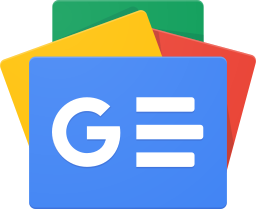 Stay up-to-date and support the site by following Bleeding Cool on Google News today!