Paul Pope's 1999 Escapo is getting new life from Z2 Comics. Gritty, poetic and fast-paced, ESCAPO follows the adventures of a circus escape artist who struggles to evade Death itself – and the equally powerful grip of unrequited love.
This time the book will be published in full-color (by Shay Plummer) and include 50+ pages of bonus content. This will include a series of Pin-up graphics by contributing artists, a two-page alternate ending from the French edition and it's redesigned in the French BD format by Jim Pascoe.
Here Pope talks about the new release and the initial inspiration for the project:
[youtube]http://youtu.be/G8Bd9siieLE[/youtube]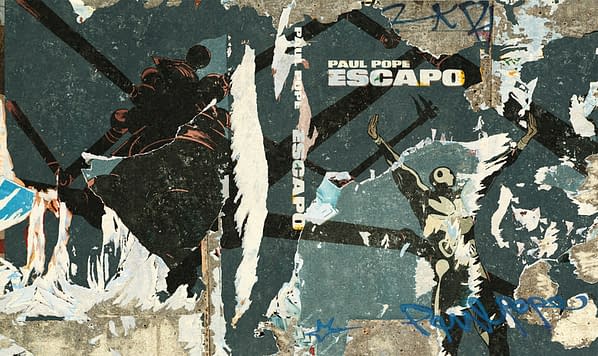 Enjoyed this article? Share it!