Yotsuba&! Vol. 15: Yen Press Announces Return of Manga in September
Yotsuba is back! Yen Press announced that Yotsuba&! Vol. 15, the latest volume of the iconic manga series by Kiyohiko Azuma, will be published in September 2021. With the most recent volume of Yotsuba&! published in 2018, fans all over the world have waited eagerly for the continuation of this heartwarming slice-of-life story featuring eternal 5-year-old Yotsuba.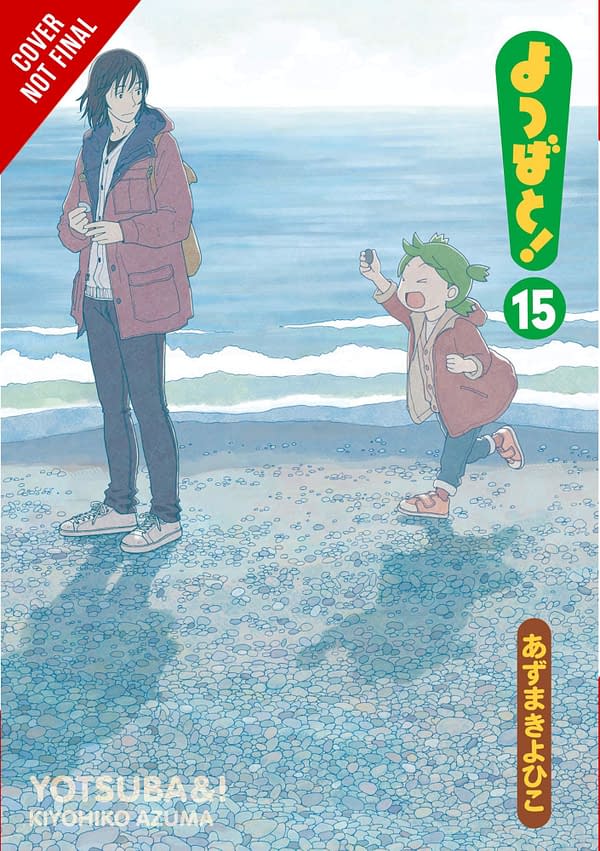 Yotsuba&! is a long-running light comedy series about the goofy antics of 5-year-old Yotsuba and her single father, Yosuke. The green-haired Yotsuba is like every 5-year-old kid, untiringly energetic, infinitely curious, and with a limitless and sometimes surreal imagination. The stories usually involve situations arising from Yotsuba asking a question that spirals into a minor epic of slapstick goofiness or a sweet escalation of the minor situation that everyone can get a laugh out of. It's a quintessential feel-good all-ages comic series.
A fan favorite, Yotsuba&! has garnered many critical nods. The series was nominated for an Eisner Award in the Best Publication for Children category in 2008. It also won the Excellence Prize (Manga Category) at the Japan Media Arts Festival in 2006, was nominated for the highly competitive Osamu Tezuka Cultural Prize in 2008, and was a runner-up for the first-ever Japanese Cartoon Grand Prize (Manga Taisho). Other recognitions include being listed as one of the twenty best comics of the year by Publishers Weekly in 2005 and as one of the top graphic novels for teens by YALSA in 2008.
Yen Press first published Yotsuba&! in September 2009. For more than a decade, Yotsuba&! has stood out as a best-seller as well as one of the company's most beloved manga series.
Creator Kiyohiko Azuma is the bestselling creator of Azumanga Daioh and the critically acclaimed Yotsuba&!, which won the Excellence Prize in the manga category at the Japan Media Arts Festival in 2006. The series was also nominated for an Eisner Award in the U.S. in 2008 and has been a regular New York Times bestseller.