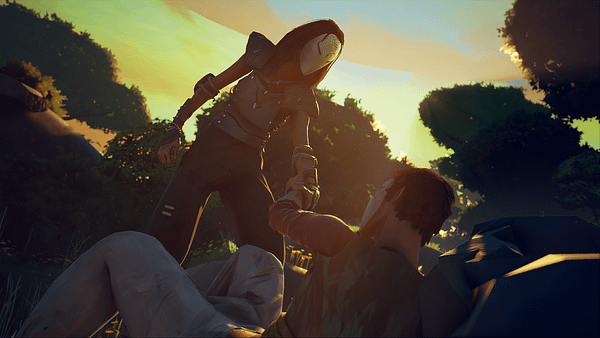 Devolver Digital and Sloclap's Absolver has been doing pretty well since launch, and to make that even more obvious, the game has gotten a nifty 3-v-3 multiplayer update.
Absolver is an action RPG game where you play the role as a would-be fighter who is exploring a ruined city called Adal. Basically, it's a little bit like Destiny with swords, if you really had to trim it down. Absolver even looks the part. That said, this new update gives players a three-on-three mode to go slap each other with swords in the usual displays of manliness and aggression.
Because the update comes to the game at the same time as Sony's PlayStation Experience (PSX) show, the update trailer is being marketed as a PSX feature, but really it's just a live update. Nothing too special.
Other features added in the update include:
Private matches
Expanded Prestige
Anticheat protections
New screen ration support
New emotes
And some more quality of life changes and debugs. You can check out all the changes in the game's patch notes on Playstation LifeStyle.
The PSX Absolver Update 1.11 trailer is below.
The Absolver 3v3 Overtake update is live on PlayStation 4 with new gameplay modes, private 1v1 matches, and more! http://absolver.com/
Enjoyed this article? Share it!