Posted in: Anno 1800, Games, Ubisoft, Video Games | Tagged: Anno 1800, ubisoft
---
Anno 1800 Hit New Milestone With Console Release Coming In March
Anno 1800 finally as a release date for consoles as Ubisoft marks the occasion with a new player milestone count.
---
Ubisoft has hit a new player milestone for Anno 1800, just in time for the game to announce a release date for consoles. For the first time in 25 years, a prime Anno game will be launched on home consoles as we now know the game will drop on both the PlayStation 5 and Xbox Series X|S on March 16th, 2023. is launching on consoles. This edition will come with everything thing released for the game so far on PC, so players aren't constantly waiting for content updates and upgrades. What's more, the game also reached a brand new player count milestone as it has surpassed 2.5 million players, making it the fastest-selling game of the entire franchise. We got more info on these items below along with the latest trailer showing off more of the game.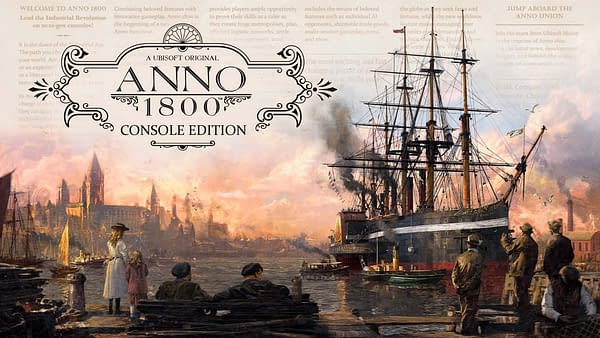 "Anno 1800 is a strategy game that gives players the opportunity to show off their leadership skills: build gigantic metropolises, set up efficient and profitable logistical networks, colonize an exotic new continent, charter expeditions to the four corners of the globe, and dominate their opponents diplomatically, commercially, or militarily. Developed by the very same studio behind the original PC version of the game, Ubisoft Mainz, the Anno 1800 Console Edition will offer players the full Anno experience with a completely redesigned user interface and controls powered by the next generation of consoles."
"Anno 1800 is a great success story for the studio and the 25-year-old Anno brand. The popularity and the success of the game on PC gave us the opportunity to develop a console version of the game, thanks to the power of the next generation of consoles. Bringing our most successful Anno game on consoles is a real chance for us to let new players discover our award-winning game for the first time and join our amazing community." said Stéphane Jankowski, Executive Producer.
---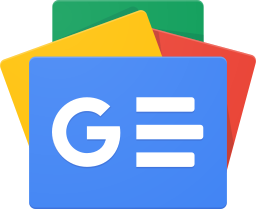 Stay up-to-date and support the site by following Bleeding Cool on Google News today!