Arcade1Up Announces New TMNT and Marvel Super Hero Arcade Cabinets
Arcade1Up has made a name for themselves bringing the fun and enjoyment of arcade cabinets home at affordable prices as of late, and now they are bringing two superstars to their line. They have announced at E3 that they will be releasing two new cabinets fans will go gaga over- a TMNT cabinet and a Marvel Super Heroes cabinet. The TMNT one will feature two games- Teenage Mutant Ninja Turtles (1989) and Turtles in Time, everyones favorite TMNT game. The Marvel cabinet will feature Marvel Super Heroes, X-Men: Children of the Atom, and The Punisher. These will release in August. A Star Wars cabinet announcement should also be coming this week. Check them out below!
Arcade1Up TMNT and Marvel Super Heroes Cabinets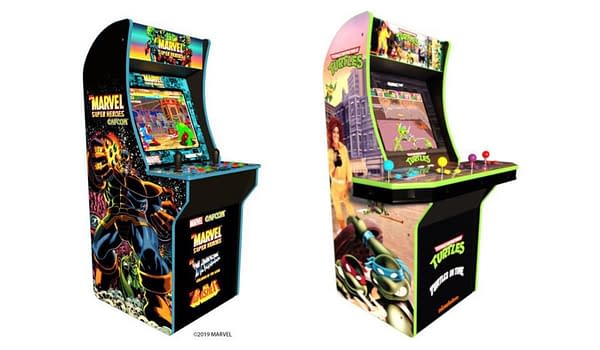 Arcade1Up is extremely excited to return to E3 bigger and better than ever with the announcement of exciting new cabinet titles for fall including Teenage Mutant Ninja Turtles (TMNT) and Marvel Super Heroes. These will be out in August 2019. We expect an announcement for a Star Wars cabinet game to be made tomorrow.
Having taken the gaming experience by storm with some of the most popular games from the 70s, 80s and 90s, Arcade1Up is thrilled to continue to expand its game library and bring fans the titles they want to see. New titles Arcade1Up will be showing for the first time include: TMNT and Marvel Super
Heroes, perfectly timed after the movie franchise. The new Arcade1Up cabinets are slated for August and each include multiple games: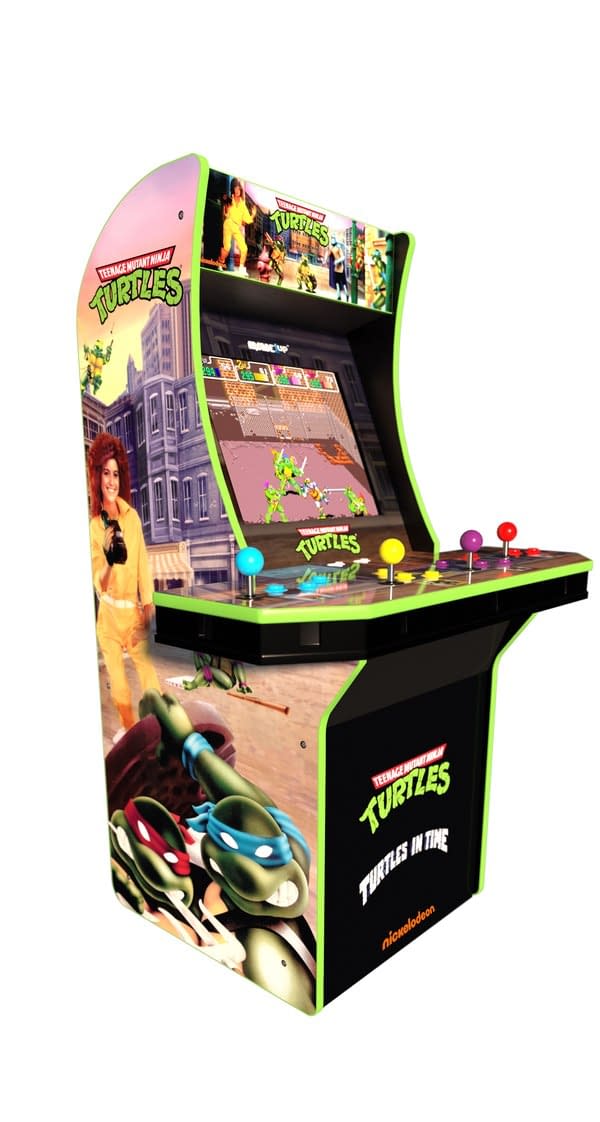 ● Konami's Teenage Mutant Ninja Turtles Home Arcade Game: their first four-person arcade cabinet, featuring
Teenage Mutant Ninja Turtles (1989), Turtles in Time (1991)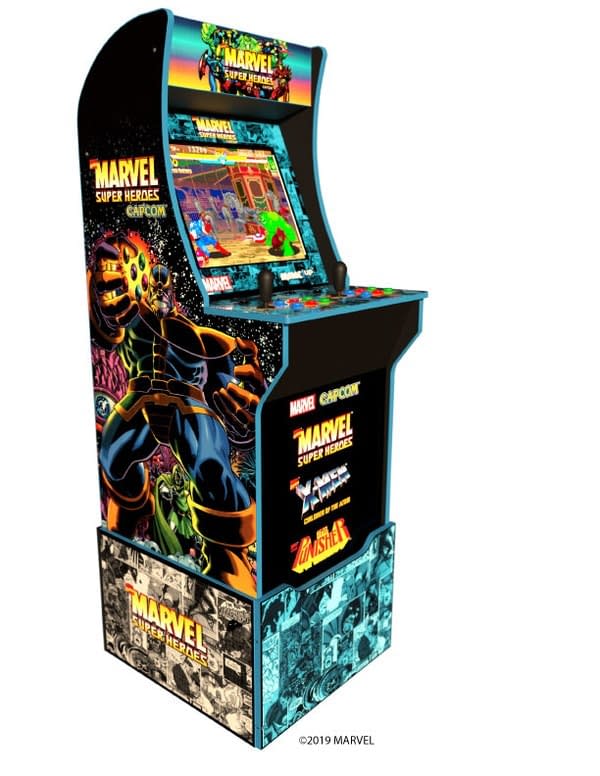 ● Capcom's Marvel Super Heroes Home Arcade Game: Marvel Super Heroes, X-Men Children of the Atom, The Punisher
"With over 30 years of experience in consumer products, I have never seen such an involved or passionate fan community," said Scott Bachrach, CEO, Tastemakers, LLC. "We have watched tens of thousands of fans across our social media platforms request some of these new titles and we are really excited to be turning their hopes for our brand into a reality."
Arcade1Up continues to solidify the fact that retro gaming is not a trend, but a lifestyle. Support from fans and success at retail has allowed them to continue to innovate and bring new titles to market.