Posted in: Games, Review, Video Games | Tagged: android, Arena of Valor, ios, MMORPG, Mobile MMORPG, Tencent Games
---
Arena of Valor is a Proper MOBA, Just One on Your Phone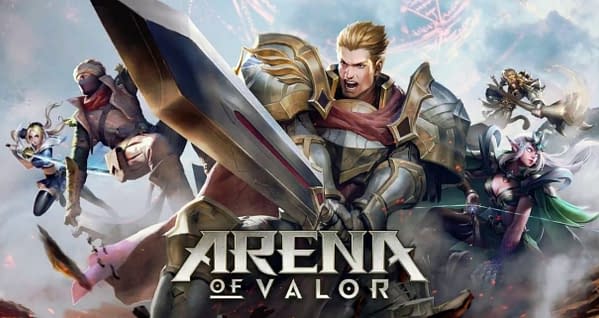 Timi Studio and Tencent Games' Arena of Valor is viewed as the king of mobile MMOs for a very good reason. The game has pretty great 3D graphics, with an attractive art style, and features easy controls. But Arena of Valor is a MOBA which kind of derails that "king of mobile MMOs" title. Still, the game has been wildly successful overseas and has helped make Tencent Games a major name in video games. There's something incredibly rewarding about Arena of Valor because it isn't a particularly hard kind of MOBA. It's actually frighteningly easy to succeed at it. My first online 5v5 match, I managed to put up about a third of my team's total damage. This was after a five minute tutorial immediately after downloading the game.
And I am not good at MOBAs. I don't play them a whole lot. Which either means that the matchmaking has a very specific "n00bs only" filter for brand new players, or the mobile MOBA crew is much less competitive than on PC or console. That said, if you are a regular PC or Console MOBA player, you won't find much missing from Arena of Valor. The usual gameplay mechanics are included, the number of characters available at launch was adequate and is slowly growing. It is a bit skewed to the damager side of things, with fewer support and tank classes, but not by too much. There are six different casual match modes in addition to the ranked match modes, which means you've got a decent amount of choice so you aren't playing the same match over and over just to unlock new characters.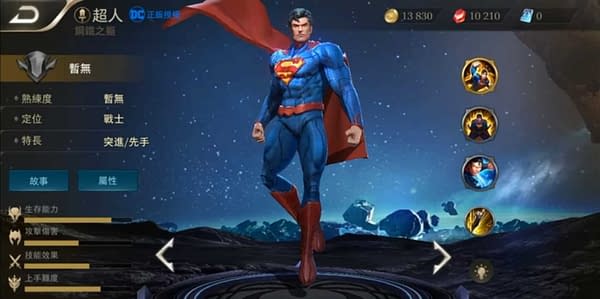 And also, DC heroes exist here. Casually. At the moment, Wonder Woman is the only DC hero available in game, but that will soon change. The overseas version of the game has seen appearances of Batman, Superman, and the Flash. Granted, there isn't much of an explanation as to why any DC heroes exist in the world of Arena of Valor, but then the game has very little in the way of story fluff anyhow.
Honestly, if it weren't for the touch controls and portability, I would probably be able to forget it's a mobile game. And that might be the best thing you can do with a mobile title when it comes to drawing in a more PC or console class of gamer. It plays exactly like Heroes of the Storm or Smite. Sure, it isn't League of Legends or DOTA 2, but that might be more a matter of time than anything else. We've already seen mobile games hit the esports circuits, and the only thing Arena of Valor could use now is more variety in game maps.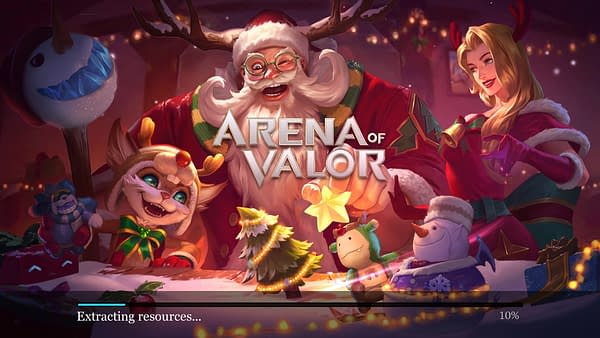 My only other major issue with the game is that no female character in it appears to have a spine. The worst case is the holiday load screen I got while downloading the game client, and oh man, is that a case of Liefeldian anatomy if I've ever seen one. I'm not even sure where her arm is supposed to connect to her torso and it is incredibly distracting. In the actual game itself, the worst example comes from Butterfly's text guides that help you get familiar with the game. She's got a bit of a similar issue, but on a smaller scale. When it comes to the actual 3D character models you play with, the women look just fine. It's the static character art that really throws me.
So if you don't mind some occasionally questionable artistic decisions and the presence of DC heroes with very little explanation as to why they exist in Arena of Valor, you'll definitely enjoy this one.
---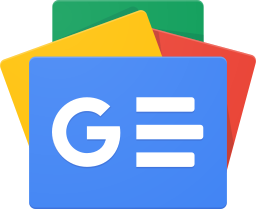 Stay up-to-date and support the site by following Bleeding Cool on Google News today!