Beasts Of Maravilla Island Will Be Getting Released In June
Whitethorn Games and developer Banana Bird Studios will be releasing Beasts Of Maravilla Island for console and PC in June. The company announced this new 3D adventure title which will have you playing the role of an aspiring wildlife photographer going through and documenting the hidden, magical jungles of Maravilla Island. But there's more to this place than just mythical beasts and forgotten lore, as you will document everything you see and uncover what hasn't been talked about in ages. We got the latest trailer for you here as we wait for the devs to put an official release date on this one.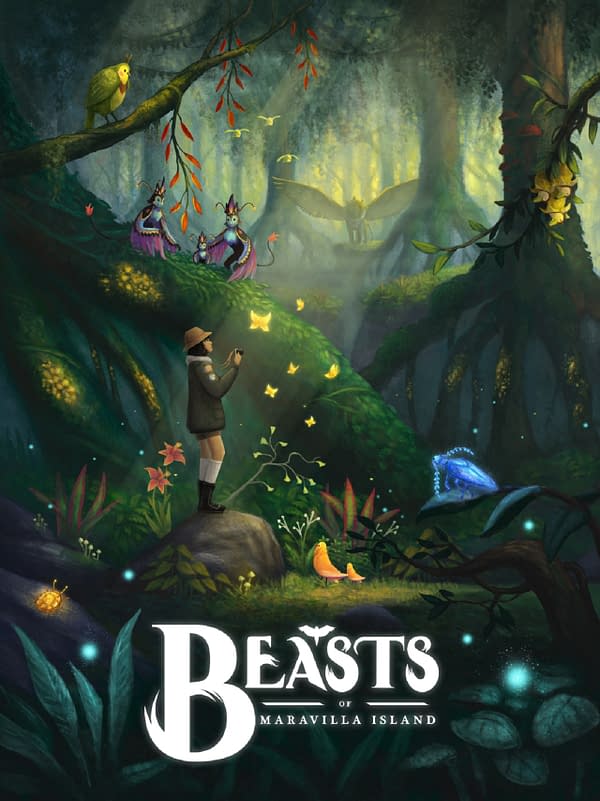 Beasts of Maravilla Island is a 3D adventure game where you take on the role of a young wildlife photographer who traverses Maravilla Island's magical ecosystems to discover extraordinary creatures, learn their behaviors, and, most importantly, photograph their majesty.

Take on the role of an aspiring photographer and embark on your journey to fill your grandfather's photobook with the magic of Maravilla Island.
Traverse a beautifully unique world freely by running and climbing to discover and engage with the local wildlife.
Includes over 50 extraordinary creatures and plants to photograph, each with their own appearance and behavior such as the Sparkling Lamp lily, the Maravillan Mango Kakapo and the Prism-Winged Butterfly.
Complete puzzles that rely on your cooperation with animals, including playing hide and seek with an Otter Crocodile or helping a Bird Monkey find his perfect match.
Explore three distinctive ecological zones, the Singing Jungle, the Glimmering River, and the Painted Plateau- each containing their own unique flora and fauna to uncover.
Put your photography skills to action by taking breathtaking shots, however you like! Choose an angle and adjust the height and zoom to get the perfect shot of Maravilla's many mysteries.
Curate your photo book to your liking by capturing multiple photos of each animal and choosing the best ones to showcase.