Bethesda Announces The Evil Within 2 At E3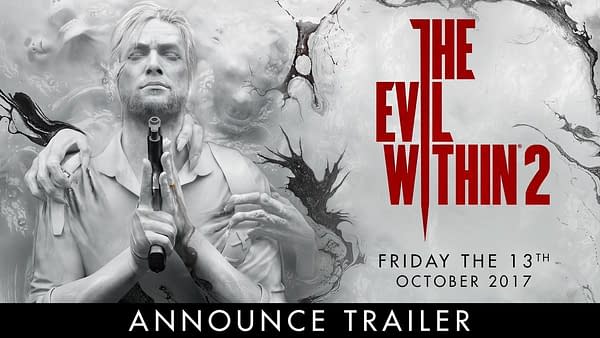 Bethesda is currently giving their big E3 presentation, and they have dropped a big one, as they have formally announced a follow-up to the popular game The Evil Within. The Evil Within 2 has been announced formally. That first game was a ton of fun to play, and a sequel is a welcome one for me. Here is the trailer and a synopsis:
The only way out is in. Find out more about The Evil Within 2 on Bethesda.net: https://beth.games/2rKeDwz

You are Detective Sebastian Castellanos and at your lowest point. But when given a chance to save your daughter, you must enter a world filled with nightmares and discover the dark origins of a once-idyllic town to bring her back. Horrifying threats emerge from every corner as the world twists and warps around you. Will you face adversity head on with weapons and traps, or sneak through the shadows to survive? This is your one chance at redemption, and the only way out is in.

The Evil Within 2 releases worldwide Friday the 13th, October 2017 on PlayStation 4, Xbox One, and PC.
Horror games are always a good time, and this looks creepy enough. It even does the whole"pop song from the 1980's song slowed down and making everything seem creepier" thing from most horror trailers these days. Resident Evil's Shinji Mikami is back yet again to produce this one. I trust him to bring the goods, and again: the first one was a nice surprise for me. Be sure to pick The Evil Within 2 up when it hits all major consoles and PC this October, on Friday the 13th no less.
And keep your eyes on Bleeding Cool all this week for coverage of all things E3, from announcements to show floor reports, to hands on with all of the announced games.