Bionik Gaming and My Arcade Was a Candy Store for Gamers at E3 This Year
Every time we get a chance to visit with Bionik Gaming and My Arcade at E3, it feels like the company basically created candy for us to throw money at. We got a look at several products they had to show on on the floor that we are now waiting with anticipation to review. We'll start with the chargers, as they have a new line of dual controller chargers for the PS4, Xbox One, and Nintendo Switch. The Switch, in particular, is awesome because you can charge two joy-cons and a pro controller at once!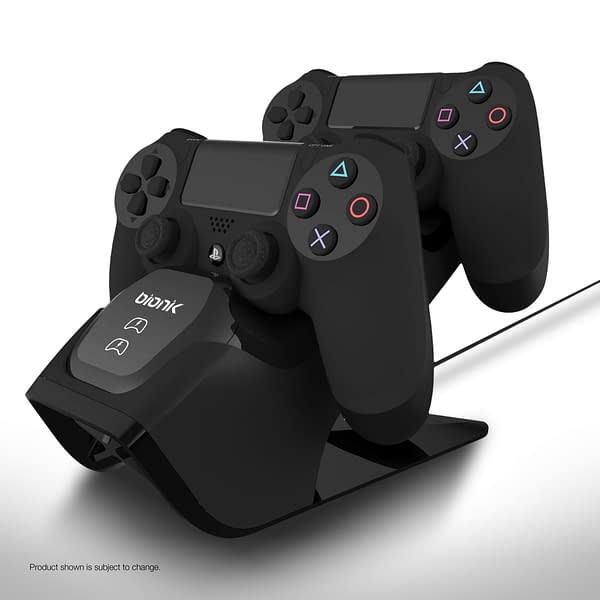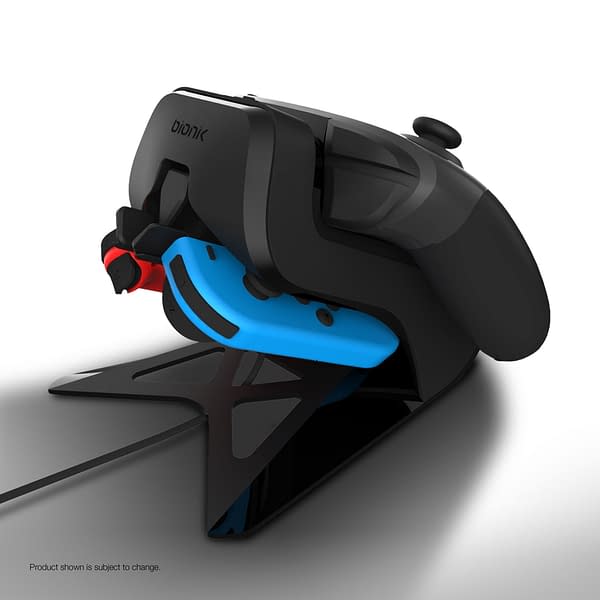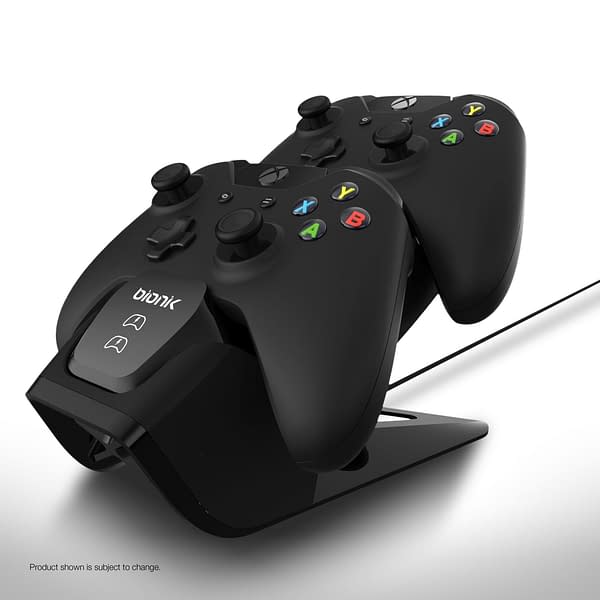 Speaking of controllers, the company is releasing its own controller that looks amazing. Check out this photo of what they're calling the Falcon, a dual band BT/RF switch with custom controls and buttons that can go up to 30 feet and work on any PC/Windows or Android device. Very programmable and a hot contender to other places that make custom controllers.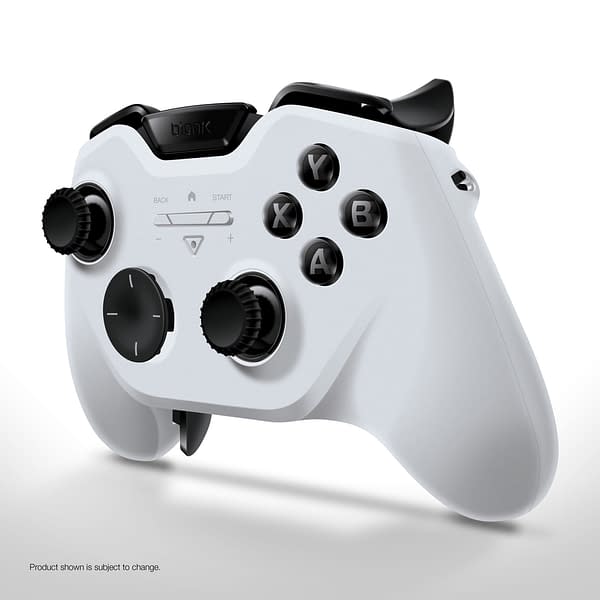 This fun cord you see below is the TV Lynx for a Nintendo Switch. What this guy does is essentially remove the need for a dock in order to hook it up to a TV, as the HDMI cord goes into the TV you're using, while the other two hook into the bottom of your Switch and an AC adapter it comes with to power everything. This is a must-own for people buying units that don't come with the dock in the future.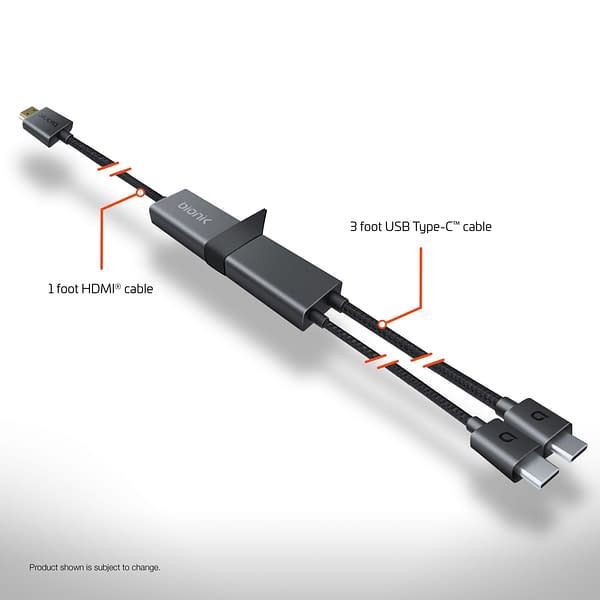 Next up is the Power Shield for the Switch, which is basically an all-purpose protection unit for kids and teenagers who take their Switch with them to school and play with friends, but who may also have a disregard for their own stuff and just hurl things wherever they feel like. It's a case that can take a beating and also charge your switch at the same time.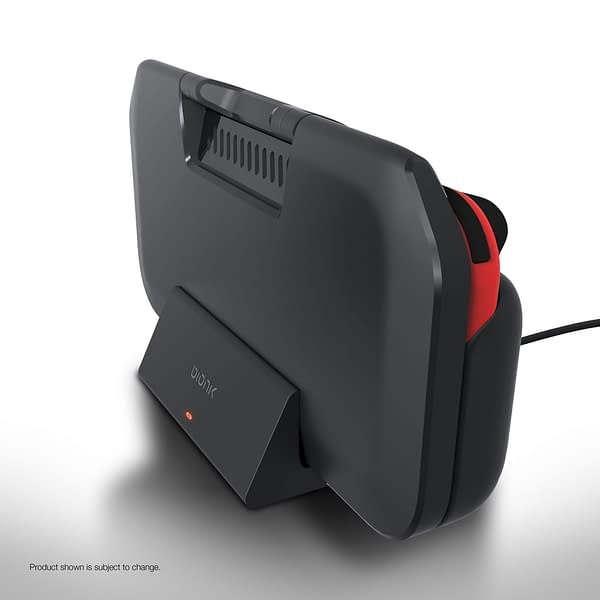 The last of the Nintendo Switch items from Bionik Gaming is the Commuter Bag, which is a small all-in-one bag to carry just about everything your Switch has in a small case. Which is a nice change of pace from the larger backpacks you've seen on the market and looks to be a viable competitor to the handheld cases others have been making.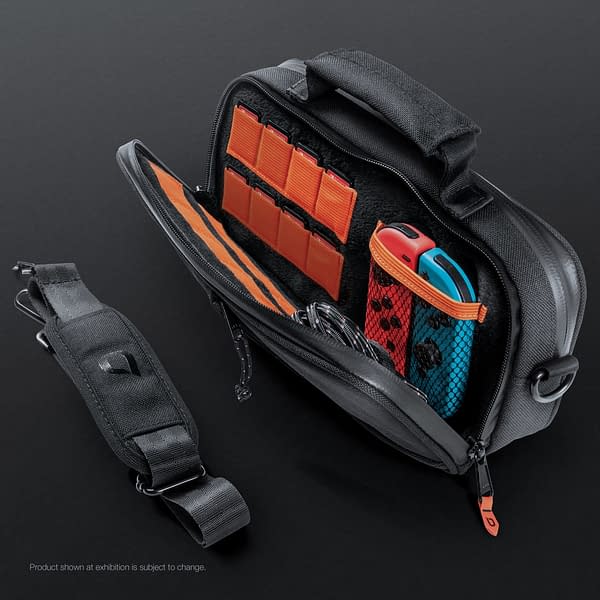 Moving into the My Arcade side of things, the latest item on the block is this classic Pac-Man handheld edition. This plays like the original in every way and comes with three different versions of Pac-Man installed. Surprisingly, Ms. Pac-Man isn't one of them. It runs off four AAAs or a micro USB, whichever you prefer.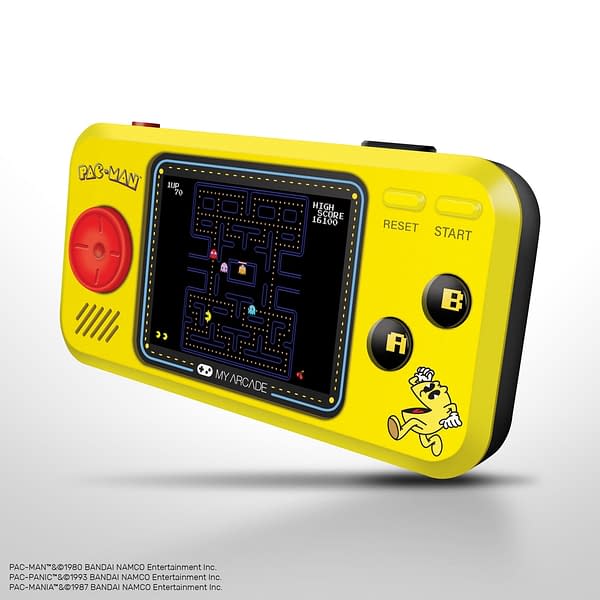 Another from the Namco side of life is this new Namco Museum mini-arcade. This thing includes an entire series of games from the old Namco library, much like you would expect from the games that have been released over the years. You can see some games on the side of the box like Dig Dug and Galaga, but we didn't receive a full library listing at the time we were talking to them.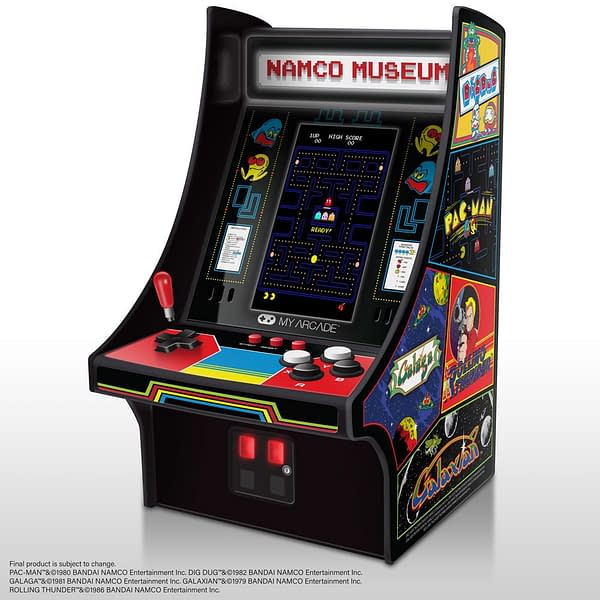 Finally, for those of you who love old Japanese games, the next two items will make you happy as hell. Back in the day, we had emulators that you used to plug into the NES and SNES to run imported Famicom and Super Famicom titles that you couldn't get here. Now, My Arcade has made better versions of these that will work with current NES/SNES systems without all the hassle of trying to get them to work properly with the pins and threading. Sadly, they don't auto-translate, so you'll still need a translation guide.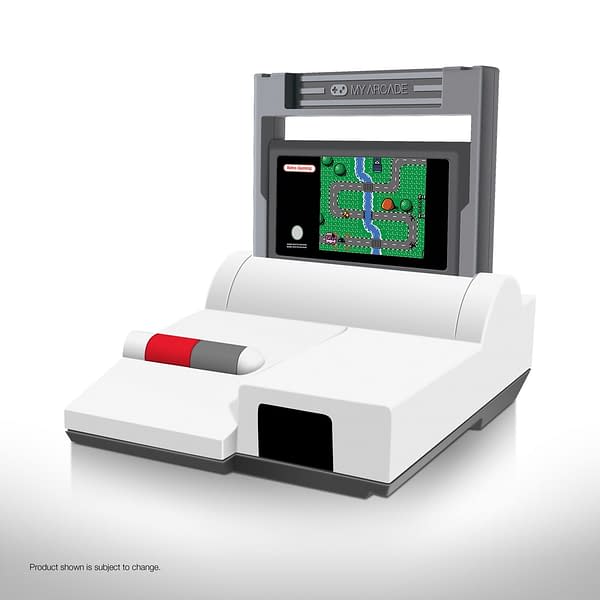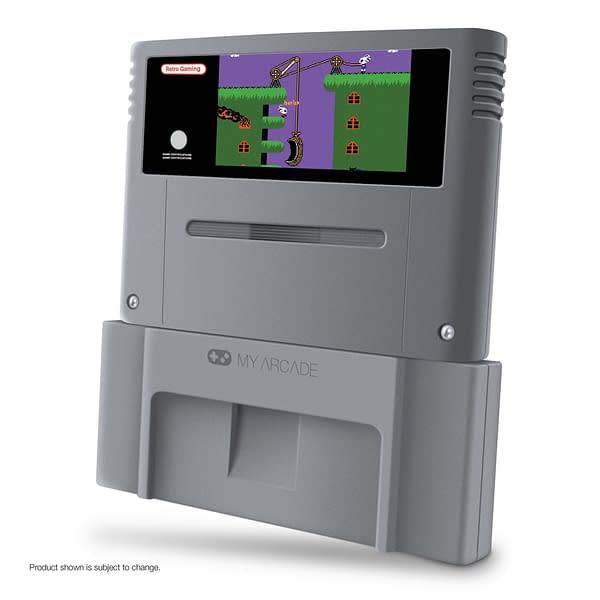 Overall, the booth was absolutely badass and we can't wait to review everything here. Every product you see here will be coming out around or at the 2018 holiday season, so keep your eyes peeled for dates and prices starting in September.