BioWare Insists Anthem Will Learn from Mass Effect: Andromeda's Failures It's been an interesting day for Electronic Arts and Bioware, with both companies releasing interviews today talking about their hopes that Anthem will learn from their respective failures. For EA, that means learning from Star Wars: Battlefront II's micro-transactions debacle. For Bioware, Mass Effect: Andromeda is the game they need to take notes from, and Bioware's Casey Hudson has taken to the BioWare blog to share his thoughts on how the studio might do that.
Hudson is sharing his thoughts in a brand new blog on the BioWare site that intends to be a platform for the developers to communicate directly with their fans. Now more than ever, players are demanding increased transparency from game developers, so its a pretty smart move. Especially considering rival sci-fi RPG/shooter hybrid Destiny 2 is getting so much flak from Bungie's inability to communicate their development plans clearly with players.
"When I returned to BioWare last summer, Mass Effect: Andromeda had just been released," Hudson starts. "There was a significant movement among players asking for a story DLC that would answer questions surrounding the fate of the quarians. As you know, we were not able to deliver story DLC for Andromeda — this was as frustrating for us as it was for players, and it was something we knew we had to solve in future games."
Much of the DLC for Andromeda was cancelled, purportedly by publisher EA who demanded more micro-transactions and live service options from their games. While Anthem is more in line with that live service model EA is so fond of, Hudson explained that Andromeda provided important lessons for how the studio should approach its games in the future:
That experience ultimately became a defining moment in refocusing BioWare's mission. We need to delight players with new experiences and innovation, but we must stay focused on the importance of the world, character, and storytelling elements that players expect from our games. And our games must be designed to continue delivering new stories and experiences, in an ongoing relationship with players in the worlds we're evolving together.

It's in that spirit that we are working through production on Anthem–a game designed to create a whole new world of story and character that you can experience with friends in an ongoing series of adventures. It will be unlike anything you've played, but if we do it right, it will feel very distinctly BioWare.
While Hudson's comments do provide some insight into the development process behind BioWare's newest IP, they don't seem to address any of the major problems that plagued Andromeda. The problem with the latest Mass Effect wasn't its lack of character, world building, or storytelling, or innovation, but its janky facial animations and overabundance of early-game fetch quests (a problem BioWare knew about but were unable to trim down enough to satisfy players).
In fact, Andromeda suffered from much the same problem as fellow space exploration title No Man's Sky.
Hopefully future posts from Hudson's blog will address these issues in relation to Anthem, but given his post today and EA's commentary about micro-transactions (a lesson they still don't seem to have learned in Battlefront II considering the Ewok DLC plans) the possibility that Anthem will have a smooth release is disappointingly low.
---
---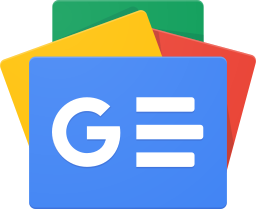 Stay up-to-date and support the site by following Bleeding Cool on Google News today!