BioWare Reveals New Anthem Key Art and Teases E3 Announcements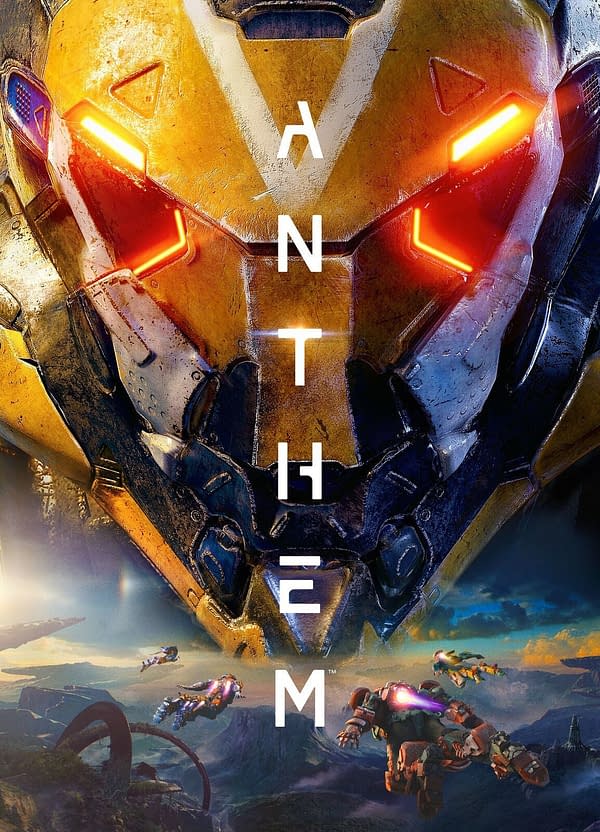 BioWare and EA have released some new information about their upcoming sci-fi shooter Anthem, including the new key art you can see above. Additionally, the studio announced that they'll be dropping a new trailer for the game on June 9th during EA's EA Play conference, which starts at 11am PDT.
They teased a bit of the new trailer alongside the announcement on Twitter, which has finally began posting again this week with E3 looming in the not-too-distant future. The tweet contains a short bit of cinematics before advertising the stream on June 9th.
It appears that, during EA Play, the publisher will unveil a new Anthem trailer, show off some more gameplay, and even give us an in-depth look at the combat and the capabilities of the Javelin exosuits. The BioWare team will also be on hand to talk about the game's development and show off some concept art. BioWare General Manager Casey Hudson, Executive Producer Mark Darrah, and Lead Writer Cathleen Rootsaert are slated to be at the conference and demo event following the stream.
Anthem was announced during EA Play last year and was confirmed for release in 2019. BioWare is reported.ly focusing more on story after the flop that was Mass Effect: Andromeda
EA Play will run from June 9th to June 11th.