Posted in: Games, Video Games | Tagged: Blaseball, indie games, The Game Band
---
Blaseball Announces New Season Will Launch Today
The creators behind the insane online fantasy league Blaseball have announced the game's latest season launches on Monday.
---
For those of you who have enjoyed the weird online game of Blaseball, we got good news! The game is officially back with a new season. The Game Band has been hard at work to bring back a new season of the game to keep things fair, interesting, and as always, confusing as hell to anyone trying to figure out what everything does. We literally ended our last season a while ago up good betting on the Seattle Garages (who never won a title), and now we don't even know if they exist or not. The system has been given an overhaul and a change in appearance, but it's the "same old game" you remember. We got the finer details below of what you can expect this time around as we look forward to rooting for Seattle once more.

"Blaseball is the only online game based on an absurdist, horrific version of baseball, allowing fans to bet on simulated games using virtual currency. Successful bets earn votes that can be cast in regular elections, which change player and team stats, lineups, developer-written storylines, the rules of the game, and more. Each Season of Blaseball takes place over the course of one week, with games occurring nearly every hour on the hour. There are 90 games in a Season, followed by a Postseason Tournament on Saturday where Teams compete for the Championship. Every Postseason is followed by an Off Season that also lasts a week—as the story arc progresses, Off Season weeks will begin to include mechanics like elections, roster management, and interacting with the mysterious Gods of the Blaseball universe. The following Monday the next Season begins anew, and the cycle continues!"
"Over the course of a Season, Fans will receive a daily allotment of Chips & Votes to place bets and to participate in Elections that influence the game and story. Fans can plan ahead and bet any way they like, whenever they like—on any game of the regular Season—so they can keep generating income even while on-the-go. Elections will occur throughout every Season and Off Season, with the results shared 1:00 PM EST every Sunday. This Era will mark the coming of an entirely new kind of Blaseball, formed via the supermassive Black Hole that ended the previous universe. The Pre Season Fall Ball Event already saw players redrafted onto different teams, and over the course of the story additional features and aspects of the game can be burped out by the Black Hole—drastically changing the narrative and the very foundations of the game itself. What could possibly go wrong?"
---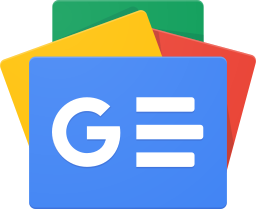 Stay up-to-date and support the site by following Bleeding Cool on Google News today!