Bleeding Cool's Best in Gaming 2018: Best Action Adventure Game
Action Adventure games cover a lot of ground in the gaming space, but the genre also includes some of the top games of the year. Before we get to the reveal, here are the nominees for Best Action Adventure Game of 2018:
God of War
Shadow of the Tomb Raider
Marvel's Spider-Man
We Happy Few
A Way Out
And the winner is… Marvel's Spider-Man!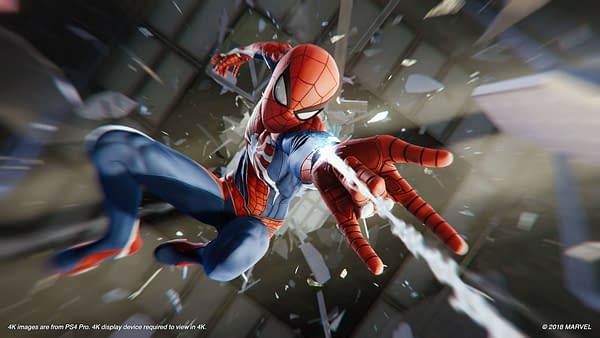 Our staff was pretty unanimous on this one. While Shadow of the Tomb Raider and We Happy Few came in second and third, respectively, Spider-Man was within the top three for all voting staff. God of War and A Way Out trailed their competition by a significant margin. Spider-Man was the clear lead, managing to revive the superhero video game genre in a way few expected was even possible, managing to provide an open world with a thrilling story, compelling characters, and the kind of light-hearted joy only the Spider franchise is capable of providing. Spider-Man games in the past have been pretty poorly received for good reason, and many other superhero games fail to live up to the promise. Rocksteady's Batman series is a notable outlier on that score, though we're still pretty ticked about Arkham Knight.
The winners of these awards were voted on by the gaming staff of Bleeding Cool.