Bleeding Cool's Best in Gaming: Best Story in a Video Game
While games rely on their characters to drive interest, they can also snag our attention with a thrilling story. While good characters are indeed key to a compelling narrative, they don't always match up. Some stories are great because their protagonists are empty spaces for us to fill ourselves into, or because of a strong ensemble cast.
No matter how the story gets told, the story is the part of a game that sticks with us.
The nominees for Best Story in a Video Game are:
Dead Cells
Red Dead Redemption 2
Shadow of the Tomb Raider
Octopath Thraveller
Life is Strange 2, Episode 1
God of War
And the winner is… Shadow of the Tomb Raider!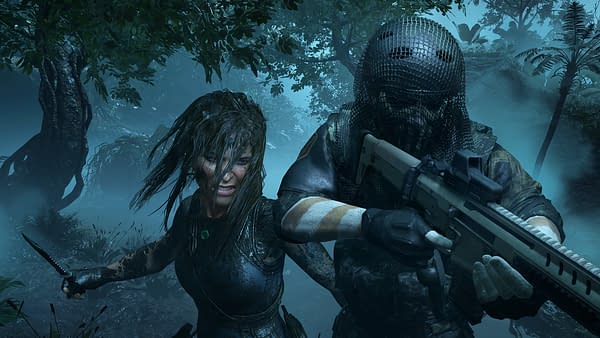 While you might be scatching your head, wondering how Red Dead Redemption 2 didn't win this one, the result absolutely comes down to a split panel of judges. Most of us rated Tomb Raider highly, but preferred another game on the list like RDR2, Octopath Traveller, or Life is Strange 2. Despite that, Shadow of the Tomb Raider ranked highly for all of us because it does manage to hit you right in the feels. Lara Croft actually has to face the real-world consequences of her actions in Shadow, and that's something new for the franchise which absolutely makes Shadow of the Tomb Raider the crowning jewel of the rebooted series.
In second place, we had a three-way split between Red Dead Redemption 2, Life is Strange 2 Episode 1, and God of War. So at least we aren't total heathens. Following that three-way tie was the cult indie hit Dead Cells.
While all of the games on this list feature compelling narratives, Shadow of the Tomb Raider is the one to deserve a second loook.
The winners of these awards were voted on by the gaming staff of Bleeding Cool.