"Borderlands 3" Creative Director Tells All at E3's PC Gaming Show
Borderlands 3 may have gotten a spiffy new E3 trailer yesterday at the Xbox Game Showcase, but the real news came during the PC Gaming Show. Gearbox Software's Borderlands 3 Creative Director, Paul Sage, hit the stage to chat with PC Gaming about the upcoming loot shooter.
Sage was "most excited" to talk about the game's latest Vault Hunter, Moze. She's the game's mech pilot, who can hop in her giant mech Iron Bear, but she's also capable of weilding massive weapons like rail guns. So, she's definitely a heavy-hitter.
Bordlerands 3 will also have grenades that are capable of doing multiple things at once. As will shields. Class mods will be unique and give players skills, so they'll be worth more than before.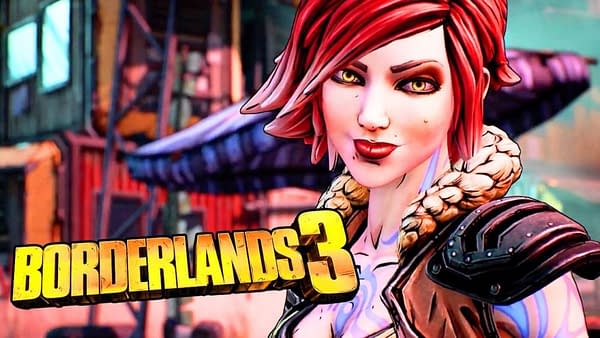 Borderlands 3's Artifacts will also add new movement mechanics, like letting you slide faster, or get better traversal skills.
After the single-player campaign wraps, end game content will come with the Guardian System. It's an infinite progression system but it also has new skins and abilities that it'll drop for every character players use on the Guardian rank. However, the game's level cap is 50. Additionally, players will be able to drop-in and drop-out for co-op fluidly, so multiplayer will be pretty easy to pick up.
As for Maya's new companion, when asked "is Maya's new companion a Siren" all Sage would say is that "people are asking the right questions." So it looks like we'll have to wait until the game launches to find out for sure.
Borderlands 3 will release on September 13, 2019 for Xbox One, PS4, and PC.
You can check out the E3 Borderlands 3 trailer below.