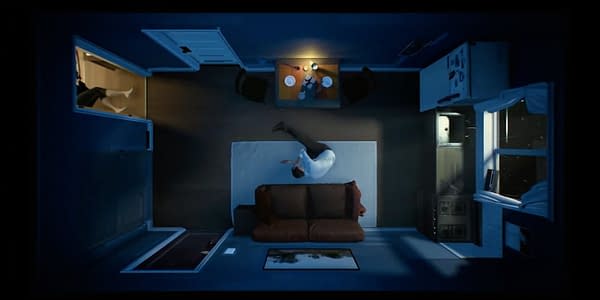 12 Minutes is a unique, time-looping adventure that looks like one of the most exciting prospects of 2020. It's a surreal "time-resetting" anomaly that finds you dying over and over again as you work to get to the bottom of why your wife has suddenly been accused of murder.
You're in the middle of dinner, you're about to discuss something important with your wife, when there's a knock at the door – the police barge in and you either let your wife get taken away, find yourself roped into their accusations, or one of you dies prematurely. There are plenty of different ways for the story to end, but as you die and come back, you'll retain the knowledge gained from each playthrough to figure out what's really going on.
It's an enigmatic setup that has a lot of promise, and even though we've seen similar storylines told across other mediums, 12 Minutes looks to have perfected it in a way that seems to be a truly visceral and thrilling experience. I really enjoyed what I saw of it at E3 2019, so hopefully it's on track to release in 2020 at some point. I know I'm jonesing for a thrilling adventure that forces me to think about my next moves.
Enjoyed this article? Share it!