Bud Light joins up with another esports league as their official beer, as the League Of Legends Championship Series takes on its latest sponsor. The beer brand has slowly been getting more involved with esports recently after seeing several games take off. Last year they worked with both the Overwatch League and the NBA 2K League, both of which came off with successful sponsorships. Now they've partnered up with Riot Games for the 2020 LCS season in what is most assuredly one of the best deals Riot has made since the league started.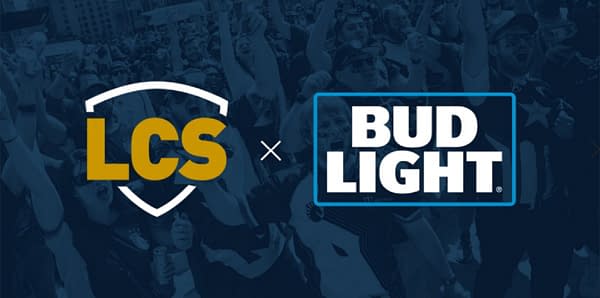 Last year, Anheuser-Busch InBev trademarked the phrase "official beer of esports", which was a sign they were going to start treating these leagues at the same level they do the NFL. Part of the deal will have Bud Light served at the LCS Arena and at arena events. Not to mention sponsoring viewing parties, the "Ace Moment" segment, and post-game shows during live broadcasts. We'll see what the long-term benefits are to League Of Legends as a whole as time moves on. It would be interesting to see if the LCS can score a bigger broadcasting deal beyond online media now that Bud Light is tied to their events.
Enjoyed this article? Share it!