Call Of Duty: WWII Joins June PlayStation Plus Lineup
Looking for something new to play now that the long Memorial Day weekend is over? Sony has your back, as long as you're a PlayStation Plus subscriber. The first free game as part of the June 2020 selection for PlayStation Plus members will be Call of Duty: WWII.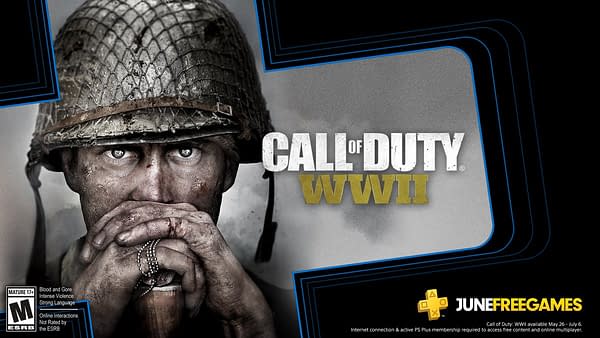 Sony Interactive Entertainment took to Twitter with an official tweet to announce that the game would be made available soon. Sooner than you might have imagined, in fact: today, May 26. Though the game is technically supposed to be part of the June lineup, you can go ahead and download it early, which should be exciting for anyone who hasn't tried the game just yet.
PS Plus members: Call of Duty: WWII is part of the monthly games lineup for June, and will be available for download starting May 26.

We'll share additional details of our monthly lineup later this week. Enjoy! pic.twitter.com/ECVwca1cXq

— PlayStation (@PlayStation) May 25, 2020
If you've yet to have your fun with Call of Duty: WWII, here's the gist straight from the official Steam page:
Call of Duty: WWII creates the definitive World War II next generation experience across three different game modes: Campaign, Multiplayer, and Co-Operative. Featuring stunning visuals, the Campaign transports players to the European theater as they engage in an all-new Call of Duty story set in iconic World War II battles. Multiplayer marks a return to original, boots-on-the ground Call of Duty gameplay. Authentic weapons and traditional run-and-gun action immerse you in a vast array of World War II-themed locations. The Co-Operative mode unleashes a new and original story in a standalone game experience full of unexpected, adrenaline-pumping moments.
There should be additional games rolling out for June for PlayStation Plus subscribers, though it isn't clear what they are just yet. As soon as we have some sort of idea what they might be, we'll be sure to pass that information back to you. It's a great time to work on catching up on your Call of Duty game time while there's a brief lull in the summer. There are still some big games yet to come.