Posted in: Games, Video Games | Tagged: Cat Quest, games, HRL, PQube, The Gentlebros
---
Cats! Questing! Puns! We Are So Excited For 'Cat Quest' PQube and The Gentlebros will be releasing the ultimate cat-venture game, Cat Quest for Steam on August 8th and on PlayStation 4 and Nintendo Switch in Q4, 2017. And let me tell you, the level of excitement I have for Cat Quest is frankly embarrassing.
Cat Quest is a 2D action-RPG where you discover an epic tale of destiny and darkness, collect epic loot, learn new spells, and engage in frantic fights — as a cat. The game features real-time combat in a vast open-world setting, with a kill-loot-level up experience that looks stupidly slick. Cat Quest takes place in the troubled world of Felingard, because of freaking course it does.
The cat above is Drakoth, your friendly neighbourhood cat who clearly wants to kill you and then likely sell your soul to his diabolical, feline masters. A leisurely fishing trip with your sister is interrupted by the dastardly evildoer as he snatches her and blows up your boat. So now, not only is your sister catnapped, but your boat is in smithereens, your delicious fish have been lost to the sea, and you had to take a bath! That monster.
Waking up to a world in turmoil, you find yourself with a new pawtner, the guardian spirit, Spirry, and a meowsterious mark on your head. The mark of the Dragonblood, a long-lost race of cat warriors that defeated the dragons ages ago. Oh, yes. Cat Quest is basically Cat-Skyrim, and you know I am going to play the everloving hell out of this game. Dragons have returned to Felingard and now roam the land, spreading chaos and terror everywhere they go. Only one cat can save the world now — he's hungry, he's clean behind the ears, and he's very unhappy.
Your task in Cat Quest is to explore the world of Felingard and help citizens restore order from the chaos. Numerous towns dot the vast landscape while the minions of evil lurk in the deep furrests and cold meowtains. Secret retreats, fabled treasures, and dangerous dungeons are yours to discover.
Every town is dealing with its own set of issues, and the townscats are in desperate need of a hero to stand tall against the approaching darkness. Feed the hungry cats of Fishercat's Friend, solve the mystery of a strange charm in Bermewda's Triangle, or save the King in the Catpital. As Drakoth's influence grows and the world becomes more dangerous by the day, it is up to you to grow stronger, live up to your Dragonblood heritage, and become the Dovahkiin cat savior the world needs.
Develop your skills and change the way you fight through the items you equip. Do you favor the ways of a heavily armored knight, a nimble assassin, or a powerful mage? It's completely up to you! But the only correct answer is knight. Just give me a cat with an axe, and I am going to be one absurdly happy camper.
You can watch the zany action of Cat Quest in action in the gameplay walkthrough below.
---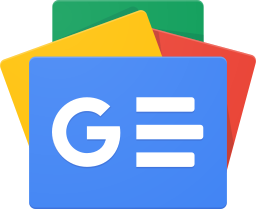 Stay up-to-date and support the site by following Bleeding Cool on Google News today!