While people are waiting to get their hands on Cyberpunk 2077, there are a lot of people working to find out as much about the game as possible. In a recent interview with DualShockers, quest designer Patrick Mills addressed why they chose to go with a first-person view for the game.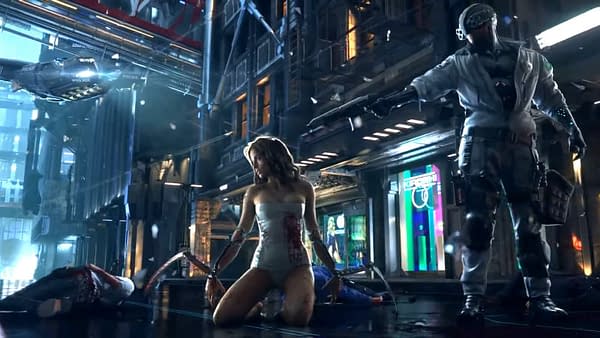 Well, we wanted to bring in people who were familiar with that so we have people at the studio who have worked on shooters before. We really want to make sure to get that right. Honestly, at the point now, and I know this wasn't a hands-on demonstration and it's still a work-in-progress, but even when I'm working on it and I'm playing with the developer tools shooting already feels pretty good. As long as we keep iterating on that and polishing it up, I don't think we're going to have a problem. It is very difficult but I think we can handle it.

In terms of what first-person brings, I just think it's totally worth that risk. This is a world where I want to be able to look up and see the skyscrapers above me and third-person can't afford that. It almost seems like a tiny, trivial reason but that's actually really important.
It's a pretty interesting look at why they went that direction as opposed to going into third-person view like they have in the past. Whether or not that will have any bearing on the way people approach the gameplay in Cyberpunk 2077 is another story.
Enjoyed this article? Share it!