Chance Agency's Neo Cab is a Futuristic Cab Driving Simulator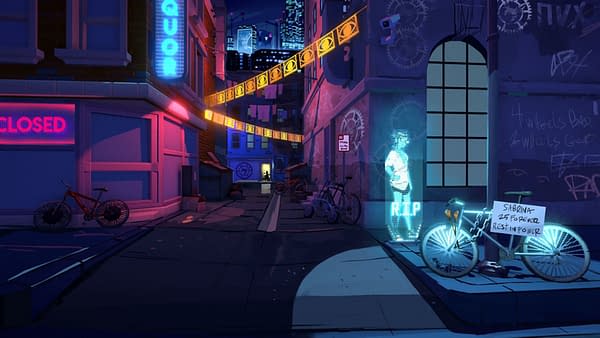 As part of the PC Gaming Show, Chance Agency released a world premiere of Neo Cab's gameplay. Chance Agency describes it as an emotional survival game about staying human in a world disrupted by automation. So, you know, it's a future Uber driver simulator, pretty much.
The official description reads:
You play as Lina, the last human driver on the neon-drenched streets of Los Ojos. When your friend and only lifeline mysteriously vanishes, you're on your own in an unfamiliar city. Choose your passengers— and your words— wisely. If you can balance your cash, star rating and emotional health, you might just keep your job long enough to find her.
Features:
A diverse cast of characters, each with their own story, set within an overarching noir plotline
A unique emotion mechanic and in-game economy drive a deeply branching story.
Character arcs created and written by Leigh Alexander, Kim Belair, Bruno Dias, Duncan Fyfe, Paula Rogers & Robin Sloan.
Navigate a procedurally generated city peppered with random encounters and discoverable items.
Original soundtrack by Obfusc (Monument Valley, House of Cards)
You can check out Neo Cab in action below. The soundtrack is pretty epic, to be honest.
Neo Cab does not have a release date at the moment.