EVO 2018 was the place to make announcements, and among them was Bandai Namco's latest character and DLC reveal for Dragon Ball FighterZ. Along with some classic costumed versions of Goku and Vegeta, the company announced that Cooler would be making his appearance in the game's roster this year as well. Here's a little bit of what the developers had to say about him.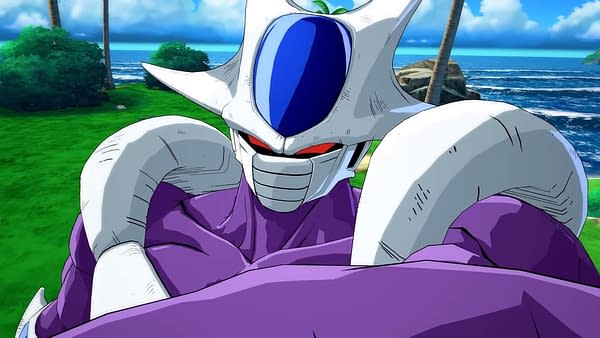 Cooler, the eldest son of King Cold and elder brother to Frieza joins the growing cast of characters in Dragon Ball FighterZ, bringing a world of pain and destruction in his wake. With a calmer and more analytical mind compared to Frieza, Cooler approaches opponents with more caution, finding ways to ensure the defeat of his enemies rather than acting on blind rage, power, or ego.
Right now the only thing we know for use is that the new costumes, which you can see in this trailer along with footage of Cooler kicking ass, will be coming on August 8th. But there's no mention of when they'll officially add Cooler to the roster. If the pattern holds true like the last two additions, the devs will add a second character with him, which at the moment we have no clue who that would be. But we suspect both will make an appearance before the game come to Nintendo Switch on September 28th.
Enjoyed this article? Share it!