"Corpse Party: Blood Drive" Is Shambling To Switch & PC This Month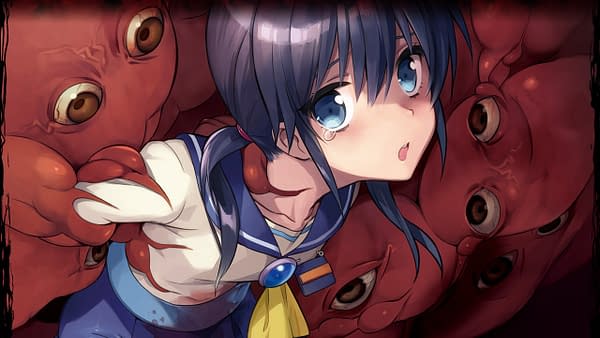 Corpse Party: Blood Drive is coming to Nintendo Switch and PC, just in time for Halloween.
The terrifying adventure gets a full HD makeover for its appearance on both platforms, with full Japanese voice-overs, binaural 3D audio, and improved framerate for a truly horrific experience. It also features a new dynamic lighting system, so you can use a flashlight to explore and look around. What's more, there are a whole host of new gameplay systems to explore.
Corpse Party has been around for quite some time, and many know the creepy visual novel import as a great, creepy adventure game. It's well-known for taking established horror conventions and introducing them into cute, "safe" anime environments.
This installment isn't a standalone title, though. It's the direct sequel to Corpse Party: Book of Shadows. If you haven't played that entry, you might want to take the time to do so for jumping in to this one. But Corpse Party: Book of Shadows itself is a sequel to Corpse Party: Blood Covered.
Without spoiling too much, this is the thrilling conclusion to the story as it stands now. It follows parts of Class 2-9 from Kisaragi Academy, a group of students, who found themselves trapped in another dimension. The students wandered the Heavenly Host Elementary School, met with chilling deaths and some downright creepy school kids.
If you're going to start anywhere, jump into Blood Covered first. It's an enhanced remake and port of the original classic game. The game is set to debut on both platforms on October 10. You should be able to get through the other wo games so far (and the spin-offs) if you hurry…probably.
Be sure to get amped up for Corpse Party: Blood Drive before the real spooky season begins.