Cory Barlog Calls Out Trolls Who Harassed God Of War Dev Over Delay
After having to delay the next God Of War game, Santa Monica Studios director Cory Barlog had to call out the "fans" after they harassed the team. And yes, we are using the term "fans" very loosely considering some of the things that have been said online. In case you somehow didn't know, the next God Of War game, which will be a Ragnarok-themed adventure, was delayed by the team until 2022. Disappointing? Sure, but not unheard of, especially since a lot of studios don't wish to end up with the same backlash Cyberpunk 2077 received as a AAA title rushed out to meet a deadline.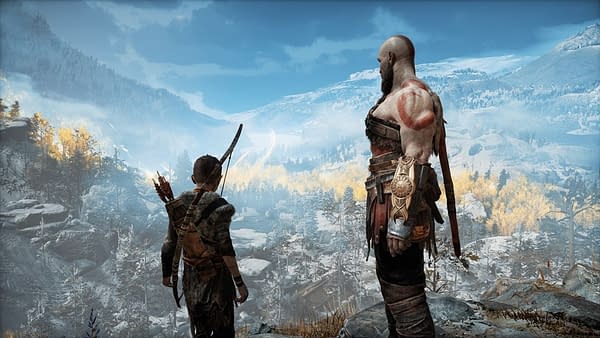 But that didn't stop people from making their own conclusions as to what caused the delay. This past week, several people jumped onto social media to harass recent hire Alanah Pearce, accusing her of being the cause for the delay. As you can see from this tweet, the messages have been derogatory and misogynistic as they wish for her to be fired from the job. The prompted Barlog to jump on Twitter and confront many of the people who had been harassing Pearce, taking responsibility for the reason God Of War was delayed in the first place, and telling them to essentially come at him instead. Along with these comments, fellow developers and supports rallied behind Pearce online, who has had an extensive career in gaming since 2012.
For real, y'all, this is some BULLSHIT! You want to be mad at somebody for ANYTHING GOW related – the delay, ps4/5, trolls, subtitle size, Sigrun, whatevs – be angry with me. I made the calls. I did this. Don't bother the team, they are all very good people doing great work. Every single human at the studio is there specifically because they are fucking EXCEPTIONAL at what they do. We are better because of them. Hell, I am lucky anyone is willing to lend their talent and intellect to my bullshit. For some reason they do and I love them for it. Any anger over decisions made about game is 100% on me. People mad, my DMs are open
What's disappointing about all of this is that it shows the toxicity from the "fans" is probably going to be with this game all the way through launch. Granted, Barlog standing up for his staff is awesome and we'd love to be in his DM's to see the kind of insane BS people are going to send him complaining about why they don't have the game in their hands right now. But we also know there's going to be a contingency of "fans" who decided this was a perfect chance to harass another woman in gaming just because they could. Chances are, they still won't be happy when it's eventually released and will continue to be trolls to the staff.