Finnish game studio Critical Force has just managed to reach two impressive milestones with their mobile eSports game Critical Ops. The first: mobile game industry legend and eSports prodigy Kevin Chou has joined the company as a board member and the game has soared past the 30 million downloads mark, which is fantastic news for the studio.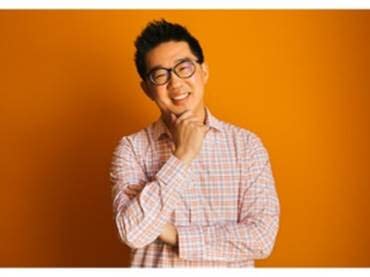 Kevin Chou is one of the most influential people in the eSports market. He is the founder and CEO of the Korean Silicon Valley Esports (KSV) organization. KSV has acquired the franchising rights for the Overwatch League's Seoul metropolitan and put together a championship caliber team building around the former Lunatic Hai roster. KSV's Heroes of the Storm team recently won the World Championship along with the the $500K first place prize at BlizzCon 2017. KSV's newly formed PlayerUnknown's Battlegrounds (PUBG) team is currently ranked #1 in the Korean/Japan servers. So, he doesn't exactly get involved in games that aren't going places, which should make Critical Force very, very happy.
Chou's earlier venture, the mobile game company Kabam was built from a tiny operation above a dim sum restaurant to a massive 1 billion dollar exit in 2017. Kabam continue to do well financially, despite some major resistance from players for their largest games. And back in 2014, Chowas named as one of the "top 40 under 40" industry players by Fortune magazine.
Chou said in a statement:
"I'm passionate about eSports, and Critical Force represents the leader in creating the first possible mobile FPS eSports. I expect to work with a global team of people passionate about making great games and taking the right long term steps to bring competitive FPS experiences to gamers worldwide."
Veli-Pekka Piirainen, CEO and Founder at Critical Force, said:
"We are very pleased to have Kevin to join our board, and we look forward to his contributions. Kevin is a real veteran and a leader in the game industry worldwide. He led Kabam from founding to a billion dollar company and his experience as an entrepreneur, business leader and now as a founder and CEO of KSV Esports will be invaluable to Critical Force."
Critical Force's hallmark mobile esports title Critical Ops has now been downloaded for over 30 million times and the game hasn't even been officially released yet. This is a major milestone for the Finnish game company. Daily download numbers and other metrics will likely grow even more in the coming months due to a big upcoming update.
Piirainen went on to add:
"Critical Force's mobile esports scene has grown exponentially this year. There's been a new Critical Ops tournament every week and even bigger events are in the plans. Getting the legendary Kevin Chou to join our board was just the first step. We will be taking even more major steps soon to grow the scene to the next level."
We'll be keeping an eye on Critical Ops from here on out, as we're now expecting some pretty great things.
Enjoyed this article? Share it!