Cuphead is Coming to Vinyl as Studio MDHR Collaborates With iam8bit
If you're a fan of the Cuphead soundtrack and haven't been tortured by it after dying hundreds of times, you'll be happy to hear it's coming to vinyl. Studio MDHR has collaborated with iam8bit, who basically release most of the game soundtracks you love onto vinyl, to present both a 2-LP and a special 4-LP edition of the game's soundtrack. The first version is a "best of" collection while the latter is the complete soundtrack, and as of when we're writing this, they've already sold out of the complete version. You can currently buy the first one for $30 if you pre-order, $40 after it's released on May 1st. Meanwhile, they're also selling a Limited Edition Woodblock Print hand-carved by craftsman Stephen Winiecki for $150. Here are the descriptions of both soundtracks for you to mull over.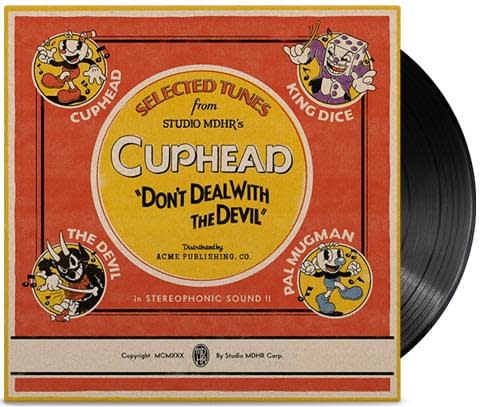 The Inkwell Isles of Studio MDHR's Cuphead are a hand-drawn, hand-painted wonderscape where streaming services and digital dohickeys are nowhere to be seen. There, the hop-skipping soundtrack to everyday life rotates at 33rpm, amplified by a copper-horned phonograph. It's a masterclass in authentic jazz music from Kristofer Maddigan, who seems like he must have traveled forward in time from the 1930s to bring this zippy, riotous big band bounty to life. This is, quite simply, the "Best Of" Cuphead, lovingly curated onto a 2xLP, and featuring exclusive new solos never-before-available on vinyl!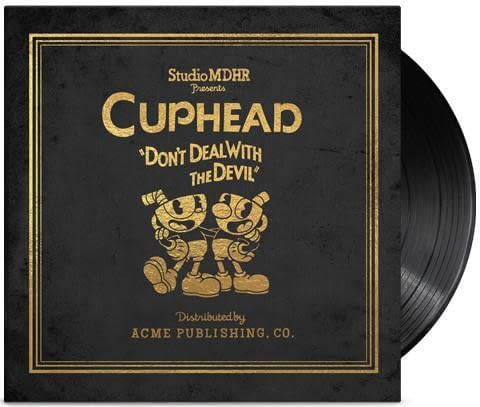 Iam8bit is proud to collaborate with Studio MDHR to bring you this period-specific thrill ride of jazz jollies and big band boisterousness – an outrageously rare treat comprised of four jam-packed records featuring some of the coolest and smoothest tunes you've ever grooved along to. This is a spectacular sensation of a vinyl set, comprised of so much delicious, fully-orchestral decadence that we couldn't resist creating a ridiculously complex custom companion package, stripped straight from the 1930s. Designer Jango Snow spared no detail in collaborating with the maniacally brilliant Studio MDHR to create this beautiful folio design, affectionately inspired by record sets almost a century old. What you're seeing here is top-tier, first-class elegance, drenched in passion and oozing with embellishments like gold foil and embossments galore.