Deathgarden Will Include Multiple Multiplayer Modes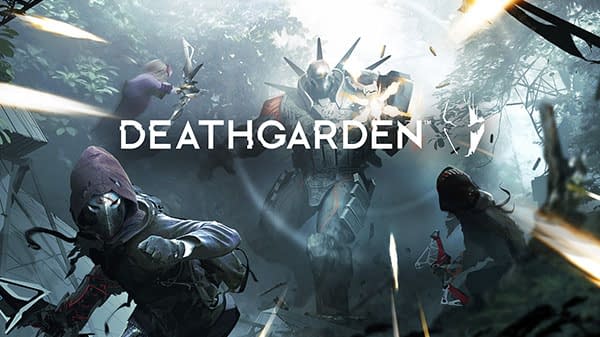 Behavior Interactive's Deathgarden is an asymmetrical multiplayer game much like their breakout success Dead by Daylight, wherein four runners try and complete a set objective while avoiding the armored immortal Hunter. At first glance, there are plenty of similarities between Dead by Daylight and Deathgarden, including the fact that the hunter sacrifices runners to nature. However, talking with design director Matt Jackson at PAX East, he assured me the similarities are just coincidental.
So while Deathgarden is an asymmetrical multiplayer game with an immortal antagonist, the runners can fight back against the Hunter. They can't damage him, but can stun him to let another runner escape, which gives them quite a decent ability to fight back against the Hunter. Instead of just running and hiding like DbD.
In addition, Deathgarden is "more team focused; Runners have objectives they need to complete that require they work together," Jackson said. And for the perpetual solo players, the Deathgarden team has gone out of their way to try to make solo players work for the team, even while going off alone. "So if you'll see, the Runners have the ability to shoot things from a distance, and when they do, that marks the object for the whole team." So if a solo player was planning to snag a recovery item for themselves, too bad, because it makes the item visible for the whole team and helps share it out.
While the PAX demo for the game and its announcement trailer take place in a spooky wood with a capture-the-flag mode, and a Hunter who looks quire a bit like Destiny's Lord Shaxx on steroids, Jackson was quick to point out that the game will launch with more modes, stages, and Hunters. But for PAX, they went with what would be simplest and recognizable from the trailer.
I wrapped up our chat by asking about the name. Deathgarden is a game within a game, so each of the Runners knows they're playing a video game. How that will work out in-game is still being worked out, but "they will know they're in a game and that will work its way in somewhere," Jackson said. That made me ask if Deathgarden is the name of the game within the game. "I wouldn't say it's the name, but it would be something players refer to it by. If you and I were players and met up to plan a game, we might say something like 'so I'll meet you in the Garden later?' That's how they'd refer to it: the Garden."
So all told, we're pretty excited to play the game once it launches. Sign-ups for the PC closed Alpha test are underway. The game will probably hit consoles, but the initial launch will be PC only.