Bungie has confirmed that Destiny 2's next expansion is due out next month and is called Warmind.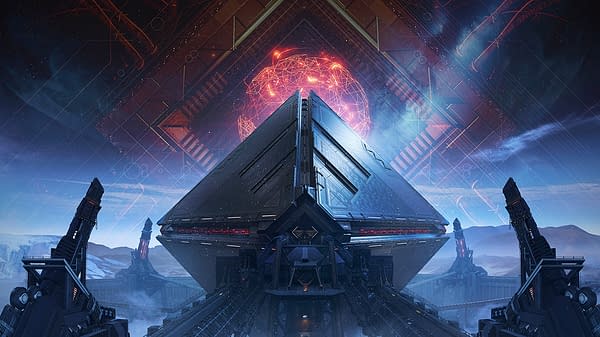 Destiny 2 has been on a pretty wild journey since its release. It launched with enthusiasm from the community, but due to microtransactions and some of the long-term ramifications of the play loop, the audience has become a little divided. The game could really use a win, especially after disappointment around the game's first DLC, which didn't help the conversations around the title much.
Because of that, Bungie is going to be hoping that its next DLC effort is the shot in the arm the game needs. We now have some concrete details about the add-on now too. In a developer update, it was revealed that the next DLC is called Warmind (seemingly confirming previous rumours), and it isn't too far away. It's set to launch May 8, 2018, but before that, we will get a look at the content on Aprill 24, when Bungie will be outlining the content in a Twitch stream. The roadmap also covers other updates for the game all the way up until September. You can see that here: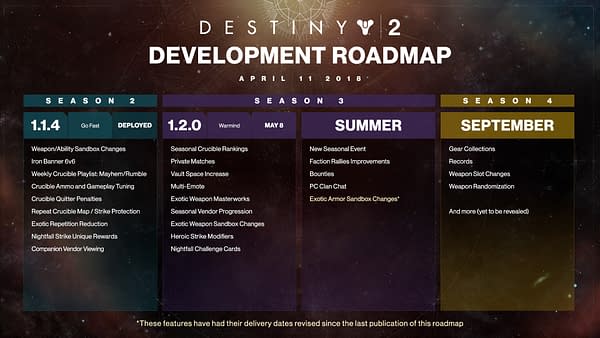 As said, Bungie could really use some new enthusiasm for the game to win back hearts. They've been on a journey, trying to fix and change systems with there being significant progress in that area thus far. That being said, the DLC is going to be a huge opportunity to get players back on board. Here's hoping they can do just that as I adore the game, even if I have fallen off it myself too.
Enjoyed this article? Share it!