Double GTA Bucks and Tons of Sales in GTA Online this Weekend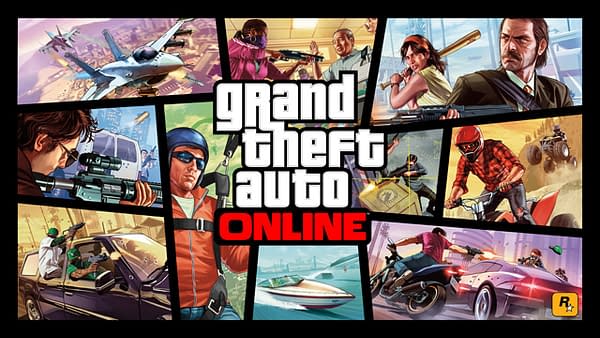 Since it's Memorial Day weekend, that means sales are inbound. Not to be outdone, Rockstar Games is giving player discounts and Double GTA$ & RP in GTA Online during the weekend. As for those sales, players can take advantage of discounts on popular vehicles including the Ruiner 2000 the Pfister Comet SR, the TM-02 Khanjali tank.
To earn Double GTA$ and RP, you'll want to take part in one the following four game modes:
Motor Wars: Parachute your way into an ever-shrinking arena armed with only the most basic of survival tools, then fight for your life as the clock slowly forces you and your enemies closer together. From devastating Railguns to Minigun-mounted Insurgents, scattered across each of Motor Wars' seven available maps are enough guns and Weaponized Vehicles to form a small army. Once you've made a mad dash for the closest piece of heavy machinery, eliminate the enemy teams one by one until yours is the last left standing.
Bikers: Approach the Contracts Wall in your Clubhouse as an MC President to launch a variety of nefarious activities via Clubhouse Contracts. Earn some tidy GTA$ & RP as you liberate the wrongfully convicted in "Jailbreak", or provide your own brand of security detail to the less-fortunate in "Guns For Hire". You can also make some extra green this week with Biker Work and Challenges, which will see you and your kin competing to hold the longest Wheelie, jousting each other in a petroleum-soaked rage or bounty hunting across the map for more than just bragging rights.
Executives and Other Criminals: Using your Interaction Menu, register as a VIP or CEO to engage in some serious Freemode mayhem for Double GTA$ & RP through May 28th. With your Bodyguards in tow, turn the screw and wipe out other VIP targets inHeadhunter or use the Ramp Buggy to plough your way through LS traffic in Ramped Up as you climb the corporate ladder, collecting extra pay along the way (and great ways to earn while Cargo jobs are cooling down).
Trap Door: And we've also extended double cash and RP on the latest GTA Online mode just released last week, Trap Door – where up to 4 teams and 16 players must strive to prove their staying power and send the enemy on a long journey to the depths below. A ticking clock periodically removes sections of the map, forcing you ever closer to the center, so you'll need to stay on your toes and out of the red zone to be the last team standing. Killing enemy players spawns them in the danger zone, so sync your kills with the countdown timer to watch your foes perish for good.
Players who haven't started their own criminal empire or joined a Los Santos biker gang can take 30% off a new Executive Office or Biker Clubhouse through the 28th. In addition, Executive Office Garages are also 30% off through the sale weekend, which'll give you more space to store your expanding cadre of vehicles.
As for filling that garage, some fan favorite vehicles are 30% off in GTA Online this weekend. You can check out the sales below:
Additionally, a few choice vehicles have been resurrected for a limited time and are available on discount. Make sure to hit up DockTease, where you can get 50% off all Yachts & Yacht Modifications.