E3 Will be Accepting Fans Again in 2018 with the New Gamer Pass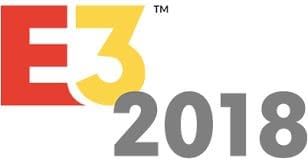 E3 will be accepting fans back through the doors of the LA Convention Center this June, but this time, they've got a new badge type and a much cheaper price-tag.
Thanks to how successful the trade show was in 2017, E3 will be inviting the global video game community to experience its best E3 yet, taking place June 12-14, 2018 at the Los Angeles Convention Center. The Entertainment Software Association (ESA) has announced that E3 public ticket sales will begin on Monday, February 12, at 12 p.m. Eastern. Media and industry registration is open now. Which means that all of those "attendees are ruining E3" articles are about to make a comeback because some people just can't handle having a few extra bodies at the show.
"Gamers raise the energy of E3 to a fever pitch, reinforcing its place as the world's preeminent event for video games," said Michael D. Gallagher, president and CEO of ESA. "We are excited to fuel that passion and enhance the gamer experience at E3 by extending show hours and adding a third day to the wildly popular E3 Coliseum."
ESA announced several updates to the show. E3 2018 will feature extended show hours to accommodate all attendees, providing industry and media exclusive time on the show floor without cutting short gamers' opportunities to play the most anticipated games of the year. Additionally, E3 Coliseum will return to L.A. Live with producer Geoff Keighley of The Game Awards.
"E3 draws the biggest names in video games and entertainment for an incredible worldwide experience," Keighley said. "And with three days of programming, this year's E3 Coliseum will bring together video game fans, game creators, and special guests from popular culture to celebrate the most powerful form of entertainment in the world."
Los Angeles Convention Center hours for E3 (all times Pacific):
| | | |
| --- | --- | --- |
| DATE | INDUSTRY AND MEDIA | GAMER PASS |
| Tuesday, June 12 | 11 a.m. – 7 p.m. | 2 p.m. – 7 p.m. |
| Wednesday, June 13 | 9 a.m. – 7 p.m. | 12 p.m. – 7 p.m. |
| Thursday, June 14 | 9 a.m. – 6 p.m. | 9 a.m. – 6 pm. |
To celebrate another year of must-see video game announcements and never-before-seen products, the first 1,000 gamer passes to E3 2018 are $149 each. Gamer passes sold after the first 1,000 are $249. Registration and pass sales will be available here.