EA Confirms 2018's Battlefield Will Be Battlefield V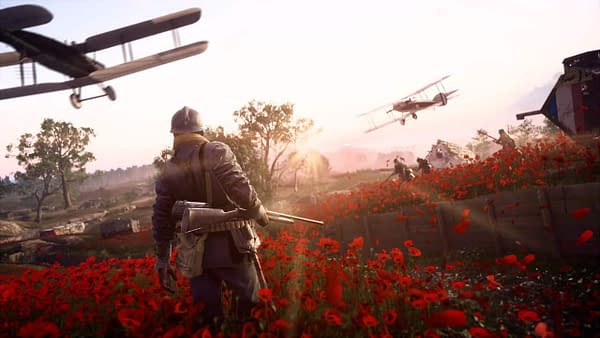 EA has confirmed that 2018's entry in the Battlefield series will indeed be called Battlefield V, after several teases and a notable leak a few months back. EA will be offering more information on the game in an official reveal on May 23rd, ahead of EA's E3 press conference on June 9th.
The official reveal event was announced by The Daily Show host Trevor Noah on Twitter earlier today. The attached video showed Noah accompanied by a coffee mug bearing a 'V' shaped logo, teasing the game's name. Noah's tweet also indicated that he would be hosting the reveal event.
EA followed that tease with an official confirmation of the title with a rebranding of the official Battlefield Twitter account that now bears a 'V' as its logo. The latest tweet on the account confirms Noah's announcement of the reveal event, which will take place on May 23rd at 1 p.m. PDT.
So far, what we know about the latest game is rather slim. It will be developed by EA DICE, and early leaks hint that the game will take place during World War II, as Battlefield 1 took place during the first World War. We'll find out more next week, and the game will indeed be playable during EA Play in June alongside EA's other big release, Anthem.