EA DICE Reconfirms Commitment to Player Choice and Female Playable Characters for Battlefield V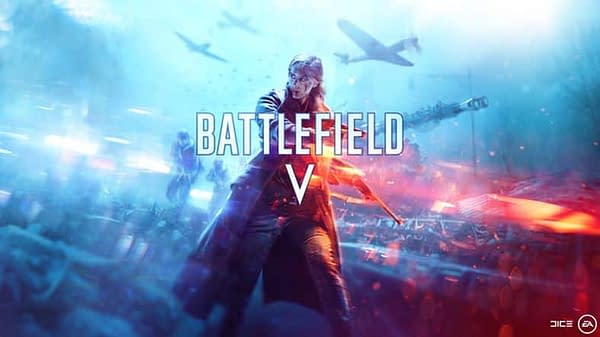 In the short days after EA's Battlefield V reveal, a small but vocal minority of gamers expressed their disappointment in the publisher for putting a disabled female character on the cover. And while that sparked some really interesting history lessons, developer EA DICE has shot back at the backlash in a very different fashion.
DICE General Manager Oskar Gabrielson took to Twitter to say confirm the studio's commitment to player choice and female playable characters, saying they "are here to stay." Gabrielson then launched into a thread about the Battlefield series' history and the studio's approach to WWII which makes for pretty fascinating reading.
Gabrielson went on to say:
We want Battlefield V to represent all those who were a part of the greatest drama in human history, and give players choice to choose and customize the characters they play with.

Our commitment as a studio is to do everything we can to create games that are inclusive and diverse. We always set out to push boundaries and deliver unexpected experiences. But above all, our games must be fun!

The Battlefield sandbox has always been about playing the way you want. Like attempting to fit three players on a galloping horse, with flamethrowers. With BFV you also get the chance to play as who you want. This is #everyonesbattlefield.

I'm really looking forward to EA PLAY, where we will dig deeper into the core MP experience and provide you all with some hands-on gameplay. Meanwhile, thanks for all the support!
Gabrielson then linked to a video of design director Daniel Verlin discussing the gameplay innovations coming to this latest edition of the long-running shooter series.
It is nice to see DICE defending another unpopular decision — they did, after all, have to defend the choice to make Star Wars: Battlefront II's campaign about Iden Versio — that helps make the AAA game series more inclusive to its diverse group of players. Also heartwarming is the sense of self-awareness that comes through the Twitter thread. After all, the thread did include a gif of three players trying to fit on the back of one horse.
Gabrielson is not alone in his defense of Battlefield V's cover character either, as executive producer Aleksander Grøndal asserted that the studio was more concerned with making fun games over "historically accurate" ones.
Battlefield V is slated to release on Xbox One, PS4, and PC on October 19th, 2018. The game will not have a premium pass, and all post-launch content will be free, but that won't be offset with a loot box system, either. More details on the game are set to come during EA Play on June 9th.