EA Sports Will Remove Washington's Name & Logo From Madden NFL 21
EA Sports let fans know this week that when Madden NFL 21 is released, there will be a Day 1 patch that removes Washington's branding. If you haven't been watching sports news the past couple weeks, and we can't blame you if you haven't since there's hardly anything going on right now, you may have missed the fact that the Washington Redskins have announced they will be changing their team name to something else. Its been something that people have demanded for years, but it was only recently after Nike removed all their branding from their website and sponsors like FedEx and Pepsi threatened to pull out of the 2020 season as sponsors did the change actually come about. A terrible life lesson, but one to learn, that change doesn't happen to companies unless money is involved. The team announced on Twitter that they will be changing the name, but they have yet to announce what it is yet. That, however, is not stopping others from removing it for them.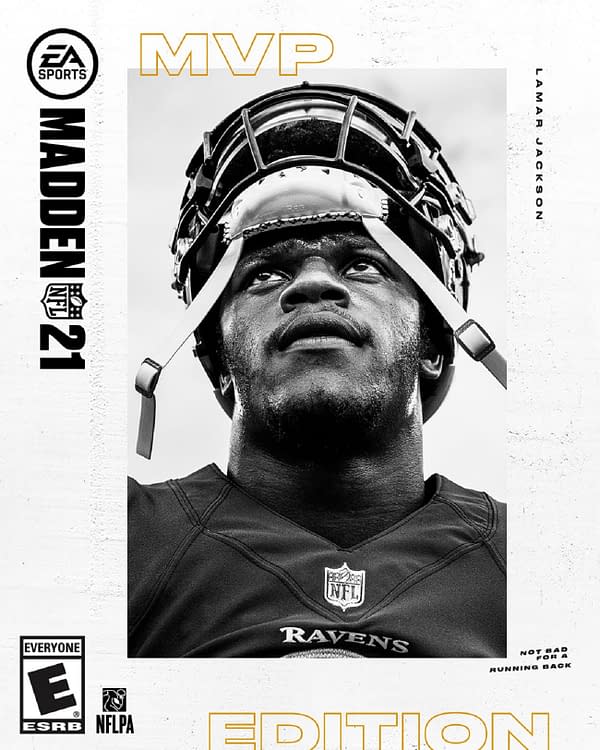 In a statement to Kotaku, a rep for EA Sports addressed the changes with their upcoming game, to which they revealed that regardless of what happens, the name will be removed from the game with a Day 1 patch.
"We are pleased to see Washington's decision to change their team name and visual identity," the rep said. "We are quickly working to update Madden NFL 21 to feature a generic Washington team, while we await final word on the updated team name and logo design."

"Changes to the name and logo will come via title updates that will download automatically," the EA rep explained. "The first changes will be available to our EA Access players and will include audio/commentary updates; motion graphics and presentation updates; stadium art, environments, crowd gear and signage updates; and uniform updates. Players may continue to see some outdated Washington references in other areas of the game at launch, but we are committed to removing all of those from the game in additional title updates coming shortly after launch."
So basically, even if the logo and name is slow coming, the team will just be changed to "Washington", but when the day comes they unveil the new name and logo and team colors, EA Sports will be able to update it pretty quickly.